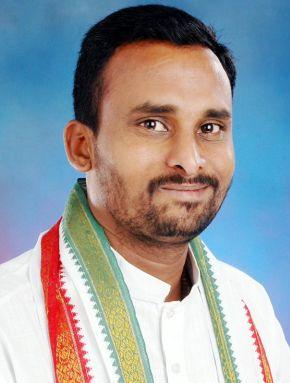 A case of assault has been registered against a ruling Congress member of legislative assembly and his supporters for allegedly attacking two police constables, at a bar, when they objected to a party that was continuing past midnight.
"Hungund (constituency) legislator Vijayanand Kashappanavar, 42, and his supporters assaulted constables Kiran Kumar and Prashanth Naik past midnight on July 2," Police Commissioner Raghavanedra Auradkar said, adding, "A case of assault has been registered against them."
On a tip-off, senior officers sent the constables to check whether the bar was open past 1 am, violating rules, and when they started to click photos, the legislator and his associates, who were partying, began to hurl abuses before manhandling them, the victims said in their complaint.
The Cubbon Park inspector was also allegedly threatened by the MLA against registering a case, the complainants alleged.
Kashappanavar, however, claimed that he did not assault any of the constables and had only told them he would report the incident to Home Minister K J George.
The MLA claimed he had been to the bar with his family to celebrate his birthday on Tuesday and objected to the policemen "clicking photos" when he was having dinner.
The complainants also alleged that the legislator forced the bar staff to serve liquor past the stipulated time, while they had stopped serving liquor at 11 pm itself.
The incident comes close on the heels of another Congress MLA Byrathi Basavaraj having allegedly slapped a traffic constable at Jeevanahalli junction after his car was stuck in a traffic jam.
Image: Congress MLA Vijayanand Kashappanavar from Hungund constituency.