The Congress's decision to deny tickets to anyone involved in the mining scam in Karnataka is hurting the party, reports Vicky Nanjappa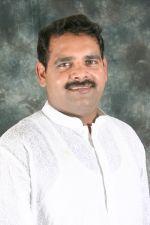 There is trouble for the Congress in Bellary with party leaders threatening to field independent candidates against the party. Anil Lad, a mining baron from Bellary, was denied a party ticket which prompted him to rebel against the Congress.
Lad said that he and his followers were denied a Congress ticket. "This is unfair and I will not take it lightly. I will field independent candidates from all the eight constituencies in Bellary. All these candidates will be my followers," said Lad.
The Congress has been cautious in giving out tickets, especially in Bellary, as the mining issue had snowballed and put the Bharatiya Janata Party in a very tight spot. The Congress feels that anyone associated with the mining scam should be left out of the election race. The Congress feels that their decision to keep miners away from the election ensured a good result in the urban local body polls.
With nearly 47 more candidates to be announced, the Congress is facing its worst nightmare. On Wednesday morning protests were staged outside the Karnataka Pradesh Congress office. There were similar protests in Davangere, Bellary and Bagalkot.
Some members of the Congress even picketed the house of AICC General Secretary Oscar Fernandes in Udupi demanding that they be considered for tickets.
The Congress is expected to announce its final list of candidates on Wednesday evening. The list is being prepared in consultation with the Congress bigwigs in New Delhi.
Image: Mining baron Anil Lad
Also Read
Coverage: Battleground Karnataka
Have you voted yet in the Rediff Ballot: Who should be India's next PM?