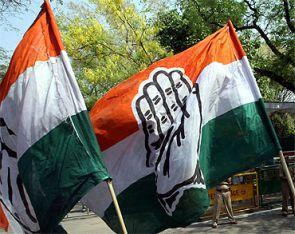 The Congress on Sunday retained the Mandi Lok Sabha seat when its candidate Pratibha Singh, wife of Himachal Chief Minister Virbhadra Singh, trounced her BJP rival Jai Ram Thakur by a huge margin of over 1.36 lakh votes.
Pratibha, who had also won the seat in 2004, polled 3,53,492 votes against 2,16,768 secured by Thakur, a former minister in the state, in the by-election.
The seat fell vacant after Virbhadra Singh, who romped home from the constituency in 2009 General Elections, quit his Lok Sabha membership after he was installed as chief minister in December 2012.
Of the 17 assembly segments under Mandi Lok Sabha seat, Congress secured massive leads in 16 while Jai Ram, a sitting MLA, led by 2,256 votes in Seraj constituency, represented by him in the Assembly.
Pratibha had won this seat in 2004 by a margin of 66,566 votes while Virbhadra humbled his rival by over 14,000 votes in 2009.
The victory was a shot in the arm for Virbhadra Singh whose detractors had alleged during the campaigning that he was not in good health and was losing grip over the people.
Just four days ago, Singh had said he was hale and hearty and would continue to lead the party and the government.
The chief minister thanked the voters for the party's landslide victory saying it was a triumph of ideology and leadership of Congress president Sonia Gandhi and party vice president Rahul Gandhi.
He said the victory showed the people had reposed their faith and confidence in programmes and policies of the state government.