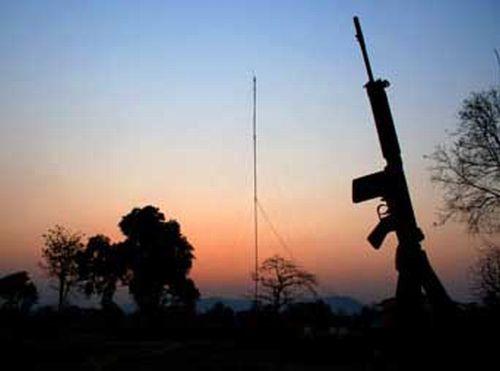 In a major haul, a whopping Rs 29 lakh were seized from a Maoist dump in Chhattisgarh's Rajnandgaon district, the police said on Tuesday.
Besides, ammunition and electronic gadgets were also recovered from two separate Naxal hideouts in the region.
"A joint squad of security personnel busted two Naxal camps in Sitagaon and Aundhi police station limits in the past two days and seized cash, live cartridges and electronic items," Inspector General of Police (Durg Range) Pradeep Gupta told media persons.
Cash worth Rs 28.95 lakh was recovered from a Naxal ideout in Nideli village forests under Aundhi police station limits last evening, he said. The joint contingent of the Indo Tibetan Border Police, the Border Security Force and local police team was on a search operation along the border of Rajnandgaon-Kanker district for past several days.
On Sunday, it unearthed a Naxal dump in Pitemeta-Amakoda forests under Sitagaon police station limits and on Monday in Aundhi.
The other recovered material include 10 live cartridges of 9 MM pistol and 12 bore gun, a magazine of Insas rifle, steel containers used in planting landmines, three cellphones, data cable, radio, batteries, Naxal literature and other related items, Gupta said.
Prima facie it appeared that the recovered money was extorted from locals, he added.