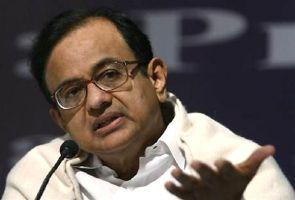 Finance Minister P Chidambaram, who headed the Group of Ministers on CBI's autonomy, said government will give functional autonomy to it but the agency would be governed by the general rules of the executive government.
"We have conceded all the powers that will give you functional autonomy along with investigative autonomy. We have done our best to give you that functional autonomy...But that autonomous powers must be exercised as part of executive government," he said.
Chidambaram was speaking at an interaction session after delivering his key-note address at the CBI Golden Jubilee function.
He said it is important for CBI to remember they are part of executive government.
"I want you to remember that you are part of executive...There is only one executive government. We cannot create more branches of executive government. We cannot create sub-branches of executive government. There is a judiciary, there is an executive, there is a legislature.
"CBI is part of executive government and therefore CBI is as much bound by the general principles which apply to all wings of executive government," he said.
Chidambaram refused to comment on the proposed abolition of section 13(1)(d) of the Prevention of Corruption Act which deals with pecuniary advantages taken by a government official saying he was not aware of the development.
When asked as to who will decide if the departure from the policy is justified or not, Chidambaram said the body of law that is developed on speaking orders says that the order must contain relevant reasons.
"If they are relevant, if they are not arbitrary reasons, if they are not capricious reasons, that speaking order must stand the ground. It can be reviewed by way of judicial review in a civil proceeding. The point I am trying to make is a speaking order containing relevant reasons prima facie excludes criminal intent," he said.
He said if investigators want to go behind the speaking order and still charge they must bring the evidence of a criminal intent.
"Otherwise the whole purpose of writing speaking order, transparency is lost. Because even if there is a speaking order, you can come to the conclusion that I don't care what reasons you have I think you have committed a crime. That would be a dangerous proposition. It would paralyse the executive government, it would paralyse decision making, it would paralyse the administration," he said.