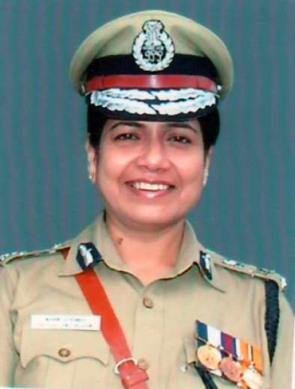 Senior IPS officer Archana Ramasundaram on Thursday took over as the Central Bureau of Investigation's first woman Additional Director but was suspended by Tamil Nadu government late in the night for allegedly not following rules before joining the central probe agency.
A Home (SC) Department order of the state government said in Chennai that "whereas disciplinary proceedings" against her were contemplated, Ramasundaram, a Tamil Nadu cadre officer, was being placed "under suspension with immediate effect."
"It is further ordered that during the period that this order shall remain in force, the Headquarters of Tmt (Mrs) Archana Ramasundaram, IPS, shall be Chennai," the terse order said.

It did not give out any further detail.

Sources said Ramasundaram has been suspended for reportedly not following rules prior to joining the new post.
56-year-old Ramasundaram's name was cleared by the Appointments Committee of Cabinet headed by Prime Minister Manmohan Singh.
Her name was recommended by CBI Director Ranjit Sinha to the Department of Personnel which oversees the functioning of the agency.
Ramasundaram is the first woman to be elevated to the rank of an Additional Director of CBI. She was also the agency's first woman Joint Director, handling cases pertaining to economic offences between 1999 and 2006, which includes Telgi stamp scam.
However, her appointment to CBI as its Additional Director has generated quite a controversy as the agency locked horns with Central Vigilance Commission and Home Ministry over the choice.
The CVC and the Union Home Secretary had recommended another officer who was opposed by the CBI Director.

A PIL was filed in Allahabad High Court challenging her appointment as Additional Director. It was rejected by the court which said "the appointment of an individual in CBI cannot be a subject-matter of judicial review in our jurisdiction under Article 226 of the Constitution of India in a public interest litigation at the instance of a third person."
Her appointment was then challenged in the Supreme Court by journalist Vineet Narain after which a bench headed by Chief Justice R M Lodha issued a notice to the Centre and Ramasundaram asking them to file their responses.

The matter will come up for hearing on Friday and the CBI is likely to request the court for impleading the probe agency.

Prior to taking over as Additional Director of CBI, Ramasundaram, a 1980 batch officer of the state cadre, was holding the post of Director General of Police/Chairperson, Tamil Nadu Uniformed Services Recruitment Board.