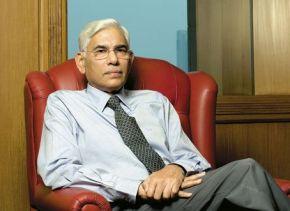 Attacking the Congress over former Comptroller Auditor General Vinod Rai's claims, Bharatiya Janata Party on Sunday said the opposition party stood "exposed" and demanded that the identity of leaders who "approached him" to drop names of those involved in scams during the United Progressive Alliance regime be revealed.
The ruling party said Rai's disclosures have vindicated its stand that the then UPA government was not only misusing constitutional bodies but was also putting pressure on them. "We want the Congress to reveal the names of those who were putting pressure on the former CAG. Who were those people who had established contacts with Vinod Rai and went to his home?" party spokesperson Bizay Sonkar Shastri said.
He said the charges against the previous UPA government made by BJP "have been proved true". Rai, whose book is due for release in September, has claimed that UPA functionaries deputed politicians to get him to leave out names from the auditor's reports on Coalgate and Commonwealth Games scams.
Reacting to the allegations of the former Comptroller and Auditor General, another party spokesperson Sambit Patra said it was something that was known for long to everyone in the country.
"I believe that the kind of subversion the constitutional institution was subjected to by the Congress is out in the open today," he said.
He said the disclosure has also made it clear that Congress's main motive was not to fight corruption but to stay in power.