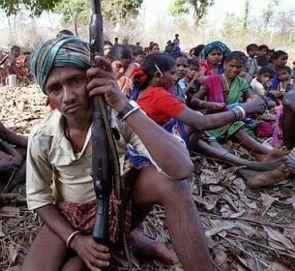 Condemning the Maoist attack in Chhattisgarh, BJP today expressed its "shock" and concern over frequent targeting of political activist by Naxals and called for an aggressive, unified and non-partisan strategy to fight the menace.
"It is shocking and most unfortunate. We condemn this outright," senior party leader and leader of Opposition in Lok Sabha Sushma Swaraj tweeted.
Party spokesperson Prakash Javadekar also condemned the attack and sought an aggressive and unified strategy to counter the Naxal threat.
"We condemn this dastardly and cowardly attack. Of late naxalites are targeting elected representatives and political leadership. This new aggressive strategy of Naxalites is a real threat to the Constitution and the rule of the law. It is a challenge to sovereignty," he told PTI.
BJP pointed out that last year, the son of a Chhattisgarh minister was killed while there have been attacks on BJP activists in Andhra Pradesh and Chhattisgarh.The party also referred to an earlier Maoist attack on TDP chief Chadrababu Naidu.
The party wished speedy recovery for those injured and condoled the death of the Congress leaders.
"Everybody must appreciate and agree on this basic fundamental challenge thrown up by Naxalites. It is not state specific but an inter-state issue. Yesterday's attack took place in Sukma which is on the Maharashtra, Andhra Pradesh and Chhattisgarh border", Javadekar said.
Noting that Naxals commit a terror act in one state and flee to another, BJP said this calls for a unified strategy by the Centre to deal with the menace.
"It is not development issue. It is about the Naxal belief to change power through violence," he said.
He cautioned that Congress should not play politics on this issue.
Another senior party leader Ananth Kumar said the entire nation should stand up and resolve to "weed out this menace of Naxalism and violence from our motherland".