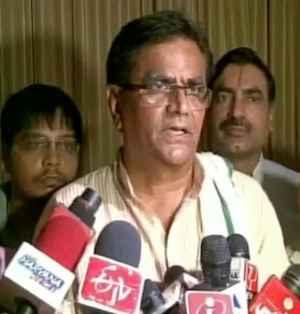 In a bizarre promise to youths of Haryana ahead of the assembly polls this year, Bharatiya Janata Party leader O P Dhankar has said he will bring brides from Bihar for them if they are unable to find a match in the state infamous for its skewed sex ratio.
Addressing a kisan mahasammelan (farmers' meeting) at Narwana in Jind on Friday, Dhankar asked the gathering to strengthen the hands of BJP in the state, saying, "Making BJP strong also means that those youths in many villages who are roaming without brides will get one."
Dhankar, who is BJP Kisan Morcha President and had lost the Lok Sabha polls to Congress' Deepinder Hooda from Rohtak, said when he was touring the constituency, he used to hear tales that some youths were bringing brides from Bihar and other places.
"I told them that Sushil Modi (senior BJP leader in Bihar) is a good friend of mine. We will ensure a compatible match and do away with the practice of bringing brides from any other place," he said.
With Haryana infamous for its skewed sex ratio of 879 girls per 1,000 males, according to 2011 Census, Dhankar said a bunch of 150-200 youths in many villages were unable to find brides.
Commenting on the remark, Modi said, "Dhankar just said that those who want to marry legally, will be helped by him; so that the girls are respected in the family. I feel that he has talked about giving respect to women and Bihar government should look into the fact that girls in such a large number are going to Haryana.
"The government should see the objective of such a move. The fact that those girls are being bought and taken away is a matter of concern."
Ridiculing Dhankar's suggestion, Janata Dal-United chief Sharad Yadav said, "What meaning does his words have? Marriage happens on its own. Many people from Haryana and Bihar have married. That happens by consent, not by force.
"There are strange people in the country and the media is spreading such statements by people," he added.
Image: O P Dhankar
Photograph courtesy: ANI/Twitter