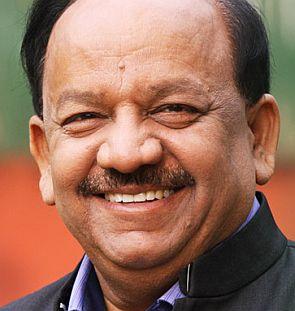 Even as the controversy over his recent statement that fidelity in marriage was better to prevent AIDS than use of condoms, a statement he insists has been misquoted, Health Minister Harsh Vardhan has now waded into another one.
On his website, drharshvardhan.com, the medical doctor has opined that that sex education in schools should be banned. Instead, what he has in mind is a healthy dose of value education and exposure of students to India's cultural richness.
Do YOU, our dear readers, think Harsh Vardhan's suggestion is impractical in an overpopulated country like India?
If you think he did, register your protest against him by clicking on the BOO icon below.