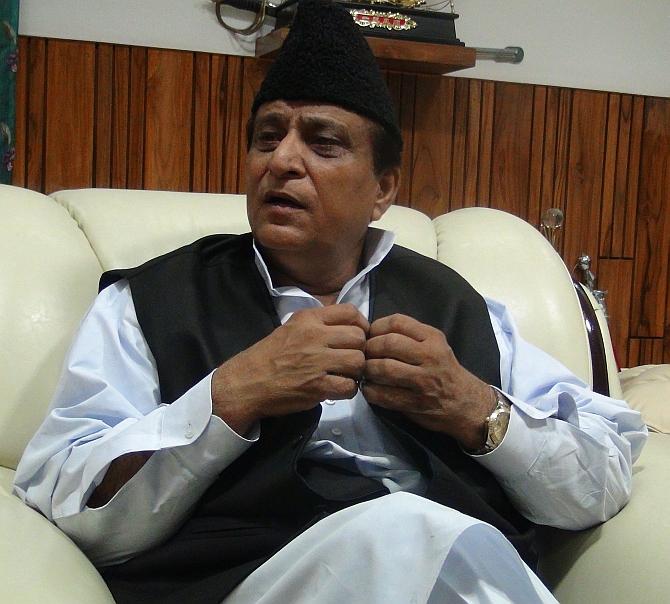 In yet another controversy, Samajwadi leader Azam Khan said that the recent Paris attacks, which claimed lives of more than 129 and left 380 wounded is a reaction to US actions in Syria and Iraq. The UP minister condemned the terror attack as unfortunate and reportedly said that "European countries can't be lit up with the ill-gotten wealth from the oil reserves of Middle East".
He said that the root cause of the recent global crisis is economic interests of United States and its allies in West Asia. Khan was quoted by the Times of India, saying, "Western powers have already destroyed countries, like Libya, Syria, Afghanistan, and to some extent, Iran. The reason is simple: they want to acquire oil reserves in these countries by brute force and deck up their own cities which is totally unjustified."
Lashing out at Western powers for trying to grab power though illegitimate means, Khan added, "If you want to earn money and retain your splendour, you should slog like Indians and earn it. At least, you shouldn't be resorting to unethical means."
Condemning the controversial remark made by Khan, the Bharatiya Janata Party said that Uttar Pradesh chief minister Akhilesh Yadav should take action against Khan and come up with a statement.
"Azam Khan's reaction is most unwanted and condemnable because it puts India in a bad light. It puts India's fight against terror in a bad light and therefore it weakens India's resolve against terrorism," BJP spokesperson Siddharthnath Singh said.
"Akhilesh Yadav should put a check on Azam Khan and also come up with a statement condemning what Azam Khan has said," said Singh.
State president of BJP, Laxmikant Bajpayi, also criticised Khan and said the government should tell the people whether they agree with Khan's statement or not.
"Azam Khan's statement on Paris attack is not appropriate and highly condemnable. Mulayam Singh Yadav and Akhilesh Yadav should tell the people whether they agree with Azam Khan's statement or not. If no answer comes, it means that they are in agreement with his statement," Bajpayi added.
He added that if the SP takes action against Khan, it will prove that the UP government is committed in fighting against terrorism.