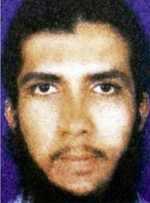 Interference from politicians in terror cases creates added confusion, giving operatives enough time to give investigators the slip, reports Vicky Nanjappa
A Delhi court ruled on Thursday that the only man arrested in the controversial Batla House encounter in Delhi in 2008 is guilty of murdering Inspector MC Sharma, who was leading a police team that stormed an apartment to capture alleged Indian Mujahideen terrorists. Apart from Sharma, two men holed up in the flat were also killed. Before the verdict several politicians claimed that the encounter was fake; many have stuck to their stand even after the ruling.
Does political interference help terror operatives? Does it hamper the probe?
There have been a few cases where IM men affiliated with political parties have used this as a front to further their operations.
Take the case of Syed Maqbool. An accused in the Pune blasts case, he claimed to have surveyed Dilsukhnagar in Hyderabad, which was targeted in February this year. He made an interesting statement before the Delhi police. During the interrogation he said, "After every attack there are political statements and this often ends up confusing the investigators who are under pressure from such leaders. It takes them a while to react and this added time that we get helps us get away."
Maqbool went about his activities largely because of some political affiliations. He had told the Delhi police that he was part of a local outfit in the old city of Hyderabad. Investigations showed that he was close to an All India Majlis-e-Ittehadul Muslimeen leader and had assured him of building up the party in Nanded, where it had a decent base. However, all he did was use his political affiliation as a cover. In addition to this, he tried to revive a shadow outfit of the Indian Mujahideen called the Indian Muslim Mohammadin Mujahidin.
Senior officers told rediff.com that Maqbool had made a crucial remark during his interrogation. "We have nationalised agencies to handle terror, but unfortunately each state views this problem differently. In a couple of states, the administration is not cooperative and it becomes very difficult to conduct raids or investigations."
West Bengal is one such state. IM's key leader Yasin Bhatkal managed to slip out of Kolkata. The police did not take seriously the intel provided to them on Bhatkal. They managed to nab Bhatkal but mistook him for a fake currency operator. He was granted a bail after which he escaped.
The second time Bhatkal got away was because of the politics between the Delhi and Maharashtra police. Following the 13/7 serial blats in Mumbai, he was holed up in Byculla. The Maharashtra police were given this information but owing to ego clashes with their counterparts they were busy chasing an Intelligence Bureau informer. This gave Bhatkal enough time to flee.
Agencies say that handling cases in Uttar Pradesh and Bihar is not easy. Both these states host crucial terror modules -- one in Azamgarh and the other Darbhanga.
In the case of Azamgarh, national agencies have found it difficult to carry out operations. Following the Batla House encounter, many operatives first headed towards this UP district. Then came a host of statements from politicians, which automatically led to confusion. As a result, the local police refused to act. This delay gave the likes of Dr Shahnawaz, a leading member of the Azamgarh cell of IM, and Asadullah Akhtar alias Tabrez from the same module, the time to slip into Nepal and then Pakistan.
National Investigation Agency officials told rediff.com that it was important that the local police cooperated with them. "After the Batla House encounter, repeated messages were sent to block these operatives from getting away, but it was not done. It is the job of the local police to keep a tab on terrorist hideouts. However, political interference gives suspects an upper hand. When big politicians make remarks related to case and defending suspects, the local police tend not to act tough," he said.
The case of Darbhanga is not different. Bihar Chief Minister Nitish Kumar was very vocal when the Bangalore police carried out an undercover operation to dig out an operative from the state. An Intelligence Bureau official pointed out that inputs were repeatedly sent about a growing movement. "However, instead of it being nipped in the bud, politic took over and this gave operatives time to move in and out of cities and carry out operations," he added.

Image: Wanted terrorist Yasin Bhatkal

Photograph: Parivartan Sharma/Reuters