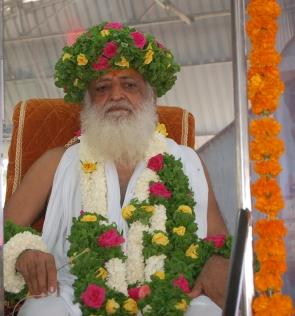 Self-styled godman Asaram has moved a Gujarat court for bail on grounds of delay in filing of the first information report in connection with the sexual assault case lodged by two Surat-based sisters against him and son Narayan Sai.
"We have moved the sessions court in Gandhinagar for regular bail. The matter may come up for hearing," Asaram's counsel B M Gupta said.
Gupta further said the complaint against Asaram was "concocted" and the allegations levelled against him are "false".
Asaram was brought to the city last week on a transit remand from Jodhpur. Thereafter, the 72-year-old was quizzed extensively by Ahmedabad Police during the seven-day remand granted by a Magisterial Court in Gandhinagar. He was taken back to Jodhpur on Wednesday.
A Special Investigation Team of the Ahmedabad police is probing the sexual assault case filed against Asaram. The elder of the two sisters had accused Asaram of sexually assaulting her between 1997 and 2006 when she had been living in his ashram on the outskirts of Ahmedabad.