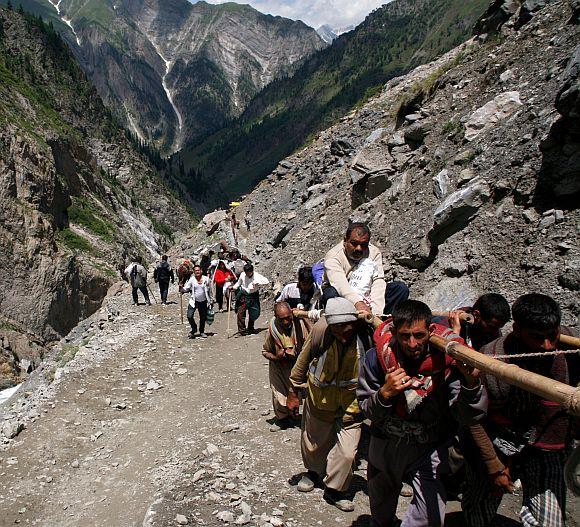 Jammu and Kashmir government on Monday said Amarnath Yatra would resume on Tuesday from Jammu base camp after being suspended for the last three days due to curfew. "Amarnath Yatra will resume on Monday from Jammu and will move with an army convoy," Principal Secretary (Home), Suresh Kumar told mediapersons in Jammu.
The Yatra was suspended for the third consecutive day on Monday from Jammu due to the curfew.
"The Amarnath yatra was suspended for the third day from Jammu as no fresh batch was been allowed to move to the cave shrine in south Kashmir Himalayas on Monday," police officials said. Around 250 pilgrims are stranded at the Jammu base camp and Bhudda Amarnath Yatra at Bagwati Nagar for the past few days.