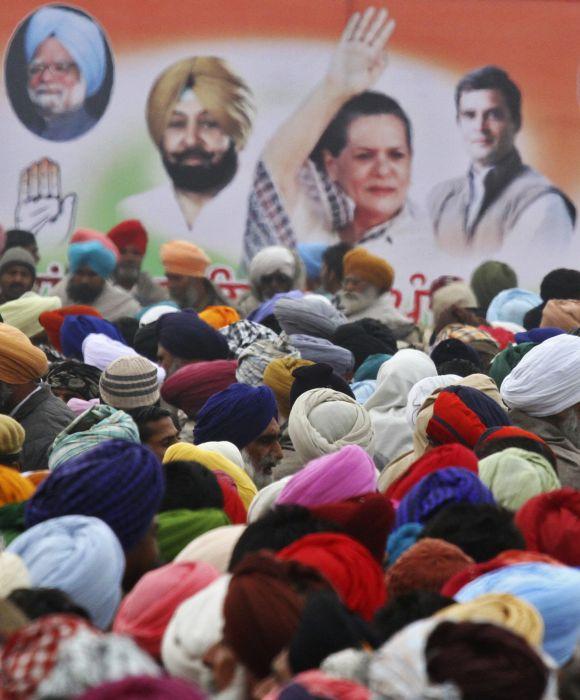 In the wake of discontent among party leaders over the newly-formed Punjab Pradesh Congress Committee, the All India Congress Committee on Tuesday set up a four-member panel to look into grievances and quell the rebellion within the state unit.
The panel, which includes the party Member of parliament from Jalandhar, Mohinder Singh Kaypee, former minister and sitting member of Legislative Assembly, Lal Singh, Punjab Mahila Congress chief Malti Thapar and AICC secretary KL Sharma, will submit its report within a month, said AICC general secretary Shakeel Ahmed.
The party high command also announced the setting up of a disciplinary committee tomorrow to look into the issues of discipline within the state unit.
The Congress had indicated its willingness to reconsider the jumbo list of office-bearers for the PPCC after scores of leaders openly voiced their opposition to the same, alleging favouritism and expressing discontent at having been left out.
Many Congress leaders from the state, including former Union minister Ashwani Kumar and former Punjab minister Jagmohan Singh Kang, had even threatened to resign from the committee.
Senior partymen, including Union Minister Preneet Kaur, former deputy chief minister Rajinder Kaur Bhattal, and Jagmeet Brar, had met AICC leaders to register their opposition to the list.
"Some people appear disgruntled. We are ready to iron out any differences. If some important names have been omitted, we are ready consider (those)," Ahmed, the Congress general secretary in-charge for Delhi, had said earlier.
Ahmed had made clear his displeasure over some leaders' publicly voicing their opposition to the list, which was announced last month, saying "this is not good".
"If some people have grievances and concerns, they should raise it at party fora. Expressing unhappiness over the list or criticising it in public is not good," he had said.
There is a virtual rebellion brewing against Punjab Congress chief Pratap Singh Bajwa, who has been instrumental in including some young faces at the expense of older party leaders who are now resenting their exclusion.
Under fire over his list, Bajwa had met senior AICC leaders to explain his position.
The PPCC was formed after much deliberation with 14 vice-presidents, 35 general secretaries, 61 secretaries and 148 members.