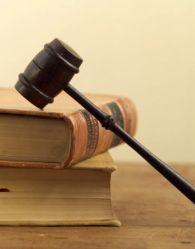 An opinion poll conducted by NGOs MDRA and Avaaz has revealed that 95 per cent Indians want a Supreme Court ruling that politicians with criminal convictions go through fast track courts.
Commenting on the opinion poll results, which ere released on Monday, Avaaz campaign director Meredith Alexander said, "The nation has spoken: voters want to speed up the clean up of politics. Now, they are looking to the judges to deliver. An overwhelming 95% of people want fast track courts for criminal netas. The Supreme Court has been at the forefront of crucial reform. Today, people across the country are calling on it to again show its mettle as the defender of democracy."
The poll was released as the Supreme Court is set to hear a petition asking it to introduce fast track courts for all charged politicians. The poll demonstrated a massive mandate for criminal politicians to be kicked out of power. With a representative sample of more than 8,000 people across India, the poll also showed:
97.8 per cent want politicians with criminal convictions to stand down immediately.
96.6 per cent think that people convicted of serious crimes should not be allowed to govern and rule the country.
95.1 per cent think that is a stain on Indian democracy that so many MPs face criminal charges.
87.7 per cent think India could more easily solve its problems if there were fewer criminals in power.
The details of the poll can be found here.
"This month the country has seen what happens without fast track courts -- the conviction of former Bihar Chief Minister Lalu Prasad took 17 years and Rasheed Masood 24 years. Fast track justice would ensure a ruling on sitting representatives is established quickly. Fast track courts have already been introduced this year for some rape cases, following the Verma commission's recommendations," a media release stated.