'We have to believe that in the long run, stable and secure societies thrive on a reputable news culture and people will recognise this.'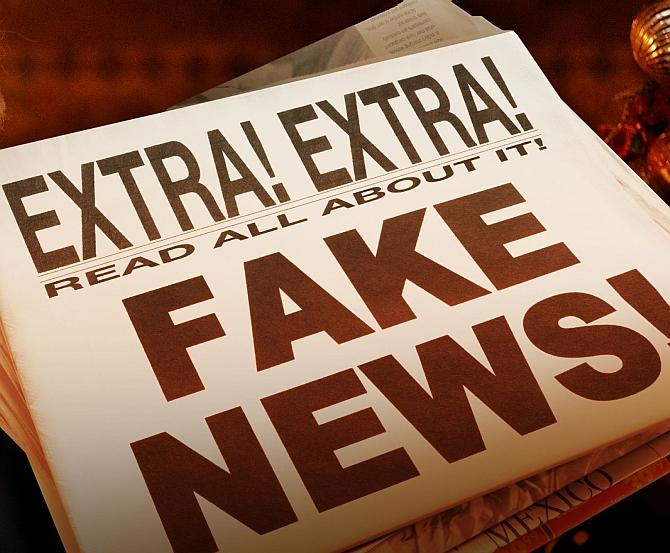 The BBC remains one of the most popular sources of news globally -- on TV, online and on radio.
In 2016, it averaged 100 million unique users a month. Last year, it began an initiative called Reality Check, to tackle fake news.
Jamie Angus, below, left, the editorial director at BBC Global News, talks to Vanita Kohli-Khandekar, in London.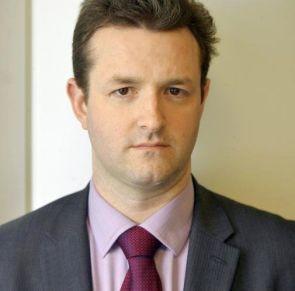 How does Reality Check work?
We first ran it in the 2010 and 2015 United Kingdom general elections and the European Union referendum in 2016. It proved so popular that we have now made it permanent. We recognise that our audiences expect trusted broadcasters to call out the truth, especially in the current climate.
If in any debate there is a verifiable claim, say, Turkey will join the EU, (the team at) Reality Check will step in and verify the fact. We post the findings on dedicated web pages and share it across our other platforms, like the daily TV and radio show, Outside Source.
We usually pick stories that have researchable facts and the format is very specific. When a claim is made, we'll state what it is. Then, we'll use our analysts to dig out authoritative facts and data around the claim that allows us to make an assessment, giving an extended write through around it.
It's a claim and analysis format because we think that works best for our audiences. We are looking at doubling the number of journalists dedicated to the effort.
But, wouldn't you do that in the normal course of reporting?
Fact checking, obviously, isn't new. What is new is actually calling out the facts in a case. Reality Check is only a strand. What is interesting is that the types of questions we need to ask for in Reality Check is changing the news room work flow. The questions of 'What disputed matter can we get to the bottom of today?' and 'How can the Reality Check format be a part of that?' have become central to our morning conferences.
What about comment/opinion?
BBC News has been changing for a number of years in this respect.
We have shifted to having more empowered high-profile, on-air, editors -- people like Lyse Doucet internationally or Laura Kuenssberg, our UK political editor. These are people who have some latitude to call out stories and broadcast judgements on stories in a way we didn't do very much 15 years ago. And, audiences like that, they expect it. They like to have their news built around strong authority figures.
What has the response been?
CNN, Russia Today, everyone is doing fake news checks. But, with our values, people expect the BBC to be the best.
The fact that we've made Reality Check -- something on our books for seven years -- permanent shows our commitment and experience.
However, the problem with the fake news tag is that it is so in the eye of the beholder.
Take (Donald) Trump calling CNN fake news. This is a pejorative tag anyone can apply to things they don't like. But, there is a difference between a man in Macedonia making stories up and a large international organisation. Therefore, we need to push back on this very hard.
Given the colossal number of servers and websites throwing up fake stuff, isn't it a David versus Goliath battle?
Earlier, there was the trusted home page mode. You go to BBC.com, it's a secure environment and you can trust what's on there.
Social media and the algorithm model are changing that. The lack of real life curation and moderation in some social feeds means a filter bubble is created. You see news that reflects your existing views and prejudices.
So, we have got to reach out to people growing up into that news environment. Also, we have to believe that in the long run, stable and secure societies thrive on a reputable news culture and people will recognise this. It is a tough race online.