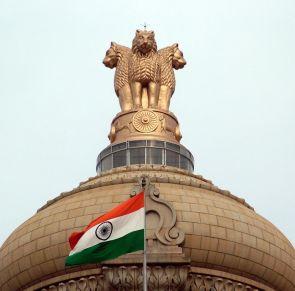 Delhi's inability to open up a new canvas with Pakistan and Sharif is symptomatic of its sluggish thinking. Jyoti Malhotra analyses

Badar Azim, the Kolkata slum-dweller who became a footman at Buckingham Palace and announced the royal birth to William-Kate some weeks ago, will have to raise £3,000 (Rs 2.8 lakhs today) for a visa bond if he wants to return to work in the UK after November 2013.
Azim returned home to Kolkata last week because the British Home Office did not renew his work visa. His rags-to-high profile story has already brought him world attention, but as British journalists swooped down upon his home in Kolkata, the focus shifted to the cash visa bond that nationals from India, Pakistan, Bangladesh, Sri Lanka, Ghana and Nigeria will have to deposit if they want to enter the UK.
Indian officials said they had received no formal intimation of the UK's decision to impose such a cash bond. Commerce Minister Anand Sharma, who, during his June visit to Britain, had raised this matter with his counterpart, Business Secretary Vince Cable as well as the Principal Secretary to Prime Minister David Cameron, reiterated that "this would be a retrograde measure and a negative step and should not be taken".
But as the monsoon session of Parliament begins on Monday on a politically fractious note, major foreign policy issues, as well as people-to-people matters like the UK cash visa bond, will likely remain low on the government's agenda. The divisiveness between the Congress and the Bharatiya Janata Party (BJP) has in fact so paralysed governance that the United Progressive Alliance (UPA), the ruling coalition, simply seems unable to strategically leverage its international reputation.
This accusation of "strategic indifference" on the part of India, especially towards South Asia is so real, despite Foreign Secretary Sujata Singh's assertion to the contrary as she confirmed her first visit to Bhutan very soon, that it has become alarming. From Pakistan to Bangladesh, Afghanistan to Bhutan, Delhi has either been unable to drive its agenda or been late to the party. Bhutan is a classic example of this distraction, with the ministry of external affairs first telling the petroleum ministry to reduce subsidies to the country, and then when it was widely criticised for the decision, restoring it again.
Delhi's inability to open up a new canvas with Pakistan and its new Prime Minister Nawaz Sharif is symptomatic of this sluggish thinking. Sharif's special envoy Shahryar Khan pleaded with Manmohan Singh when he came to Delhi in June to write a new page of things they can do together. Today in Saudi Arabia, Sharif told reporters India and Pakistan should at least be working towards easing visas to make it easier for people to travel into each other's countries.
But there is an absence of political will in Delhi to take charge of the Pakistan relationship, neither on the economic or political front; Pakistan's inability to bring the Mumbai guilty to book means the Prime Minister Singh is unwilling to confront the BJP and take other initiatives. This means the whole relationship is frozen. Sharif's offer to join the Lahore electricity grid with that of Indian Punjab or opening up the borders to allow much greater travel is already being ignored in Delhi.
As for Bangladesh, the ratification of the Land Boundary Agreement (LBA) will figure in this monsoon session if the Congress and the BJP come to some sort of an understanding. Failing that, it took Bangladesh's High Commissioner Tariq Karim to meet BJP leader Narendra Modi in Gujarat last week to persuade him and his party to vote in favour of the LBA. It is unclear whether he received any assurances in this regard.
Perhaps the only good news in South Asia this week is the visit of former Maldivian President Mohamed Nasheed to Delhi, en route to 'Umrah' in Mecca, during which he met Prime Minister Singh, External Affairs Minister Salman Khurshid, National Security Advisor Shiv Shankar Menon and other senior officials.
Soon after the monsoon session, Singh will visit the US, Russia and China, in September, October and November, respectively. Recently, the government further relaxed entry conditions for foreign investors in multi-brand retail (including contentious clauses like 30 per cent sourcing from small firms as well as 50 per cent investment in back-end infrastructure), telecom and defence, to make the India story attractive to foreign corporates and boost investments which have declined to $22.42 billion from $36.50 billion last year. It isn't clear, however, if foreign investors are biting.
Several companies are now saying, on condition of anonymity, they will look at how the state elections in November (in Delhi, Mizoram, Chhatisgarh, Madhya Pradesh and Rajasthan), as well as the general elections next year, to play themselves out before taking big-ticket decisions.
In the US especially, this seems like a losing battle. At the very least, the prime minister will need to have his own Department of Atomic Energy (DAE) on board to amend the rules that will allow private US companies to enter the civil nuclear energy market. Unlike France and Russia, whose state-backed companies like Areva and Rosatom are willing to take a much larger risk in the Indian market, US companies like Westinghouse and General Electric are unwilling to do so.
Westinghouse has signed an early works agreement with Nuclear Power Corp of India (NPCIL) to build a civil nuclear power plant in Gujarat and now wants a commercial agreement to allow preliminary work in the areas of licensing and site development.
Interestingly, the officially waning relationship with the US in some ways mirrors the drastically indifferent relationship with Russia, in that both governments are searching for new ways to revive old partnerships. The big difference of course is that the India-Russia trade relationship remains $10 billion, to quote former US ambassador to India Robert Blackwill "as flat as a chapatti," while the India-US tie has crossed $100 billion. But India has simply not been able to take advantage of Russia's giant gas and oil fields, unlike China, and reduce its enormous energy bill.
As for China, the prime minister is likely to travel there in end-October/early November--before Diwali--but it is unlikely that the Chinese will take seriously his plea to open their markets to Indian goods. Political issues such as strategic stability on the Line of Actual Control in Ladakh will remain on top of the agenda.
The political paralysis at home is also impacting Delhi's ability to leverage its existing strengths. Whether it is the UK cash visa bond issue or France's worry that India will fail to finally sign on the dotted line on the $11 billion fighter jet deal that has been won by Dassault for the Rafale, Delhi simply seems unable to present a coherent picture to the outside world today