Home > India > News > Report

Controversy dogs Goa murder case

Vicky Nanjappa | March 12, 2008 13:02 IST
Last Updated: March 12, 2008 13:35 IST



If you thought the Scarlette Keeling murder case in Goa [Images] was mysterious, then take a look at the way in which the first phase of the investigation was conducted. This would seem more mysterious to you.

The first question that is being asked is why there was a delay in writing to the head of the Forensic Sciences Department asking him not to send the viscera to the FSL in Hyderabad.

The Goa police had been told by the FSL at Hyderabad that they would not be able to accept the viscera for toxicological examination as they were caught up with other work for the next two years.

The immediate reaction should have been to send it to another FSL. The information from Hyderabad was received by the Goa police on February 15, but a letter to send the viscera to the Mumbai FSL was sent only on March 6.

According to experts there was an urgency in sending the viscera for toxicological examination as it had been pointed out in the first instance itself that this could have been a case of homicidal drowning.

It was also stated that two men could have forcibly pushed Scarlette's head into the water thus causing her death.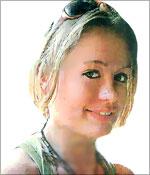 Moreover, there was also rape angle to this entire episode, which made it even more important for the police to act quickly.
Experts point out that any delay in sending the viscera for examination could prove fatal to the case as it hampers detection of vital evidence.
It is also said that the viscera could get completely damaged if it is sent after considerable delay and at times it is virtually impossible to transport.
Another shocking aspect is that the viscera was handed over for examination 18 days after the post-mortem was conducted.
In order to determine a case of sexual assault, it would be possible only if the vaginal swabs and smear slides are sent for examination in good time.
The Goa police have sent the viscera for examination to the Mumbai FSL and have urged them to send a report as early as possible.