Home > News > Inflation and You


Inflation & You: 'We cannot stop buying'

Archana Masih | February 22, 2007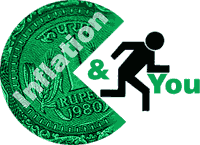 Even as India puts up an impressive economic performance that is the toast of the world, let us not lose sight of the fact that there is another index that is slowly creeping up as well -- cost of living, commonly known as inflation.
In the face of weekly bald statistics that say inflation is going up, rediff.com decided to find out from ordinary people across the country how their lives have been affected by the price rise. This is the first in the series:
Name: Ashok Chauhan
Occupation: Class XII student
Location: Hadapsar, Pune
Compared to last year, yes, I feel prices have gone up tremendously. See, I am at the vegetable market and I am paying Rs 20 for a kilo of tomatoes, it used to be Rs 10 a kg earlier. And I'm not saying this just for the sake of saying that prices are on the rise, I know what I am saying because in my house, it's me who does do all the shopping for household stuff -- vegetables, groceries, non-veg food -- almost everything.
Then there is the 12.5 per cent VAT on everything we buy. These taxes really add an amount to so much. Contrary to all the hype of mobile phones becoming cheaper, I feel there's even a catch to that, all these ads always have some fine print about the price which is not openly told. The cell phone that I have cost Rs 19,000 when I bought it, and now it costs 28,000!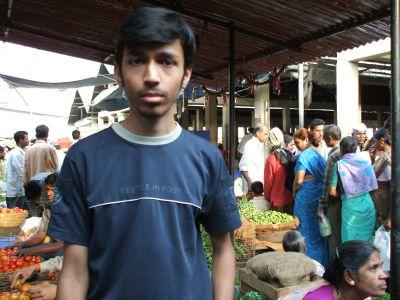 In our family, our maximum expenditure is on medicines. The price of medicines has also gone up.
I don't blame the government for this, I think it is a normal course of things and there is no escaping it. Prices are only going to go up.
At one level, it doesn't even make a difference to people, they are still buying the same stuff, in the same quantity. We cannot just stop buying the stuff we need just because they are more expensive. Can we? There is no option?
Moreover, the spending power of people has also increased. Look, there are vegetable vendors in this market who own N90 mobile phones costing Rs 20,000! So would you say that people are spending less because prices are going up? Not at all!"
Text and photograph: Archana Masih
How has the rise in prices affected your life? Send us your story and photograph here.
Also read:
How inflation pinches your wallet
Escaping the inflation squeeze