Home > News > Specials

The Rediff Special/ A Ganesh Nadar

Giving poor cancer patients hope

February 07, 2006



Cancer remains the most dreaded disease of our age.

For the poor, being diagnosed with cancer is often as good as a death certificate, because of the expensive treatment process.

But thanks to a retired political science professor's efforts, it need not be.

The Cancer Aid and Research Foundation in Byculla, in the heart of central Mumbai, gives poor cancer patients money for treatment and medicines.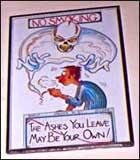 Established in 2001 by Professor A A Kazi -- retired head of the department of political science, St Xavier's College, Mumbai -- it provides cancer patients' families a place to stay while the patient receives treatment and also buys them tickets to return home.
If the patients are Mumbai-based, the Foundation provides free ambulance transport.
When the patient approaches the Foundation, s/he is first interviewed. S/he then fills up a form, which is scrutinised by a committee, which decides how much money can be sanctioned. The Foundation helps with anything between 50 per cent to all of the cost of treatment.
The money is sent to the hospital for treatment and to the medical shop for medicines.
Every day, about five to 10 needy people come to the Foundation, sometimes from as far away as Uttar Pradesh, Bihar, Orissa and West Bengal. Mostly, patients are referred to the Foundation by social workers at Mumbai's Tata Memorial Hospital. The Foundation receives requests by post and e-mail too.
The Foundation -– which has 33 employees and 20,000 donors -- started off in a small way in 2001 by helping five patients with a total cost of Rs 17,500. Last year, that amount grew to over Rs 6 million.
"I keep my donors informed about fund usage always; they also know everything that we do. When they are satisfied with what we do with their money, they send us more," says Professor Kazi, who wants to build a 100-bed hospital, a cancer diagnostic centre, a hostel and more within 10 years.
"We have goodwill all over the world, we will fulfil our projects in half the planned time," he adds.
The Foundation classifies patients into three categories: Curative, adjuvant and palliative. Curative is self-explanatory,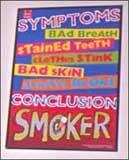 adjuvant means the patient has half a chance of surviving and palliative means terminally ill.
"The patient has to be willing to fight the disease. We give them hope but they have to be mentally strong too," says Kausar, who works at the Foundation.
"Our counsellors talk to them (the patients) and their families. We have to teach them to purge negative thoughts and instil positivism," he adds.
Cancer is curable if detected early. Smoking and chewing tobacco are the biggest causes of the disease in India.
"Passive smoke is more dangerous than the smoke inhaled by the smoker," emphasises Kausar.
"Given a choice between smokers and chewers (of tobacco), I would prefer the chewer as he endangers only himself and not his neighbour," says Dr Sivaramakrishnan in Tirunelveli, Tamil Nadu.
Documents needed to approach the Cancer Aid and Research Foundation:
1. Hospital case papers.
2. Original cost certificate.
3. Photocopy of ration card.
4. Income certificate.
5. Two passport size photographs.
Address:
Cancer Aid and Research Foundation
Byculla Municipal school building
N M Joshi Marg
Mumbai: 400 011
Telephone: 022-22300700
E-mail: cancerarfoundation@yahoo.com
Likely symptoms of Cancer
Lumps in the neck, change in the voice, growth in the mouth, blood in the saliva, abnormal bleeding, swallowing problems, changes in the skin, persistent ear aches.
Regular contact with harmful chemicals like asbestos, lead and cadmium can cause cancer. It is not hereditary, and cases of cancer in genes are extremely rare.
Did you know? Men can also contract breast cancer.
Also see
I am a cancer survivor

Photographs: A Ganesh Nadar
The Rediff Specials


What do you think about the story?








Read what others have to say:





Number of User Comments: 5








Sub: Cancer Treatment

Respected Sir / Madam, I, D. B. Joshi, being affected by Throat Cancer and which is dignosised in last month, if possible please give all ...


Posted by Devilal B. Joshi









Sub: Good Article

Thanks Rediff for letting everyone know about this foundation. Everyone involved in this mission is doing a commendable job.


Posted by Ramesh









Sub: The Cancer Aid and Research Foundation in Byculla.

Fine report by Rediff on the efforts to combat cancer and provide hope and cure to many.


Posted by Dr. Cajetan Coelho









Sub: Cancer Treatment

I have heard of a Cow Urine Therapy Clinic at Indore and the founder claims that it can cure cancer. The treatment is questionable, but ...


Posted by Shardul.Bhatt









Sub: good human being

I appreciate Professor Kazi for his compassionate support to the poor cancer patient. My request is that this may kindly be extended to others who ...


Posted by M. Vijayan Nair






Disclaimer