Home > News > Diary

Anoop Kumar Saxena | November 07, 2003 20:09 IST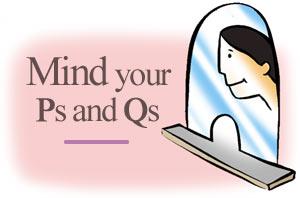 Life couldn't have been more exciting. I was fresh out of college and had just been offered a job in Chennai by a multinational company.
My big worry was accommodation. Since I didn't belong to Chennai, I stayed with a family friend for a while. They stayed at Adyar and my office was in Tambaram, which meant only those preparing for the London marathon would think of jogging to work. Suffice to say, it was a long haul.
Once I settled in, I began looking forward to living on my own. That dream, of course, vanished as soon as it faced the reality of the spiralling cost of living.
The next best bet, I thought, would be to share an apartment. I zeroed in on two of my colleagues who were then living at the Anna University hostel.
| | |
| --- | --- |
| | More exciting diaries! |
| | |
Those of you who've tried to rent an apartment in Chennai will know what kind of a task I was facing. We saw many houses before we finally agreed on one. We were thrilled because we had managed to bag it without the help of a broker. All we needed to do now was talk to the owner and give him the cash towards the advance and the deposit.

The three of us decided to meet at the Anna university gate at 8.00 am and start together, half an hour before it was time for us to reach the office. We were all trainees and didn't want to jeopardise our chances for confirmation by reaching late.

It was raining heavily that particular morning. When it rains in Chennai, life comes to a standstill. Virtually, every street is flooded.

I started at 7.30 am from Adyar and reached Anna University in no time. My colleagues were not at the gate. I thought it was because of the rain. I waited and waited and waited in vain. At 8.10 am, I decided to leave before my father was forced to list me as his dependent once again in his office records.

I decided to take an auto to Guindy, from where I could take the local train to Tambaram. I was still angry with my colleagues for standing me up.

Now, the distance from the Anna University gate to Guindy is hardly two kilometres. When I reached the station, I saw the meter was not running. I asked the auto driver what I owed him. "Rs 120," he shot back. I was stunned. After a huge argument, I ended up paying him Rs 50 for a ride that should not have cost me more than Rs 15-Rs 20.

By now, I was really very angry.

My mood did not improve when I saw the long queue before the ticket counter; the queue for women commuters was almost as long. The day, which had started badly, threatened to get worse.
| | |
| --- | --- |
| | Don't miss... |
| | |
I joined the line and waited for my turn. As I inched slowly towards the ticket counter, I mentally berated my colleagues with the choicest of abuses. Yet, when I reached the ticket counter, I did something I had never done before.
"One ticket to Tambaram, please."
The lady at the counted handed me my ticket.
"Thank you," I said.
As I turned towards the platform, I heard her say, "You are welcome."
I stopped in my tracks.
Suddenly, all the things that had gone wrong that day didn't seem to matter. "Here's a lady," I thought, "who begins her monotonous job at 3.45 am every morning. She must be getting ready and making sure her family gets breakfast when they wake up. Then she must be reaching the station and opening the ticket window at 3.45 am sharp everyday. It can't get more boring than this. And yet she tells me, 'You are welcome'."
And then I wondered: what was I cribbing about?
That lady made my day. What happened later when I met my colleagues was inconsequential. I had learnt something that day. I learnt the value of saying please and thank you.
Guess what? I did live alone after all!
Click here for more diaries!
Illustration: Uttam Ghosh 
Rediff Diary
Write a Diary!


What do you think about the story?








Read what others have to say:





Number of User Comments: 12








Sub: That is very true

It was really very beautiful mate. Well, I know how it feels like when somebody says such things in India. I am here in England ...


Posted by Vikram









Sub: come on

come on ...in a city like mumbai, we dont care for the thank youz and please. we just more on...


Posted by gita anandan









Sub: Good article

That was good one man. Simple things makes life happy. U've explained it in a straight forward way. Good that u cud realize these things ...


Posted by Satheesh









Sub: good one

hi, It was really refreshing to read this one. I liked it very much.. I think the dairies are getting better and better as each ...


Posted by raghu









Sub: Point of view..

Nice to read your article. It is just a shift of paradigm. Thing can be thought from different point of views. But there are only ...


Posted by Krushna






Disclaimer