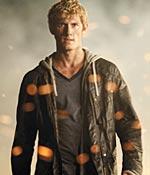 Elvis D'Silva reviews I Am Number Four. Post YOUR reviews here!

Building a motion picture franchise can be a tricky business. Ask the makers of Daredevil, the Hulk movie, The Losers or Kick-Ass. And this is just in the very recent past.

So with the Harry Potter series coming to a close this year and Twilight being put to bed not long afterwards, Hollywood has got to be wondering where its next mega-franchise is going to come from. This weekend, a contender opens on movie screens around the world that seems designed to fill the void left by the boy wizard and those chaste vampires.   

I Am Number Four appears in cinemas around the world on the heels of some level of controversy relating to the book it is based upon, and the way in which that book was written. Having acknowledged that fact right at the beginning, I am not going to consider it again for the rest of this review. Instead I am going to focus on what director D J Caruso, writers Alfred Gough & Miles Millar, and star Alex Pettyfer got right.

The movie opens with the killing of a kid hiding out in a remote jungle, doesn't matter where, doesn't matter how -- suffice to know that he was the last one standing between the evil Mogadorians and Number Four (Pettyfer), one of the survivors of a destroyed planet called Lorien. So basically John Smith (Four's alias) is an alien. Naturally the Mogadorians are aliens too but whereas there doesn't seem to be any outwardly visible way to distinguish the Loriens from humans, the Mogadorians are hulking brutes with gills, piranhaesque teeth and fierce tattoos subbing for hair on their heads.

Now this is an origin story so John has a guardian, Henri (Timothy Olyphant), a quiet but deadly warrior who offers cryptic bits of information about John's origins and always initiates a 'pick up and run' anytime John draws attention to himself and his otherness.

With Number Three dead (because the Mogadorians have to kill these nine survivors in a particular order) John's life is in danger. But this is a movie so naturally John cannot remain in hiding for too long (consult the boring parts of Harry Potter 7 for how that strategy actually plays out on the big screen), so he decides to go to school in his new home of Paradise, Ohio and quickly picks up a pet (an adorable beagle that needs to be seen to be believed), a sidekick (Callan McAuliffe) and a love interest (Glee's Diana Agron).

And that is about all I am going to tell you.

The director has a decent ability to surprise the viewer within a scene (think about that car accident at the beginning of Disturbia) and he gets ample opportunity to make things go bump in the dark during this movie. The film's pacing is a bit off in the first half and it appears that both director and leading man are struggling to pin down the character of both John and the film. But once things kick into high gear the film moves along very nicely.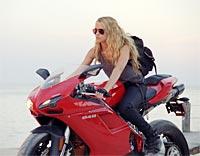 Like I said earlier in this review, this movie is 'designed' to be a franchise starter and so it offers up enough tonal and thematic familiarity so that potential fans can 'get' what they are in for as soon as possible.

The reason this movie will feel like the television show Smallville in parts is because the writers also masterminded that show. The fact that the hero's home planet bears nomenclatural connection to the famous car from the Back To The Future series cannot be coincidental -- that franchise's executive producer Steven Spielberg is a principal in the studio that produced I Am Number Four.

There is even a battle sequence set in a high school corridor that will remind fans of a similar battle sequence from the first ever Star Wars movie.

All told, the principal players in I Am Number Four do a decent job of pulling together various elements to fashion an engaging-enough origin story for John and the surviving members of the nine. The book series is expected to run over six parts and whether moviegoers buy tickets will decide whether more movies are made to improve upon the promise of this first episode.

Alex Pettyfer has limited range but an engaging presence on screen. Also, in a departure from a lot of other young actors he does 'dark and dangerous' a lot better than he does 'warm and fuzzy'. In my book, that is something worth rooting for. Too many chocolate heroes will eventually give you a stomach ache.
Rediff Rating: