'Two people of similar colour are not the same people.'
'Not just me, but each one of you should be offended because it's not just ignorance but also racism.'
But Deepika Padukone is ready for the foreign press once again.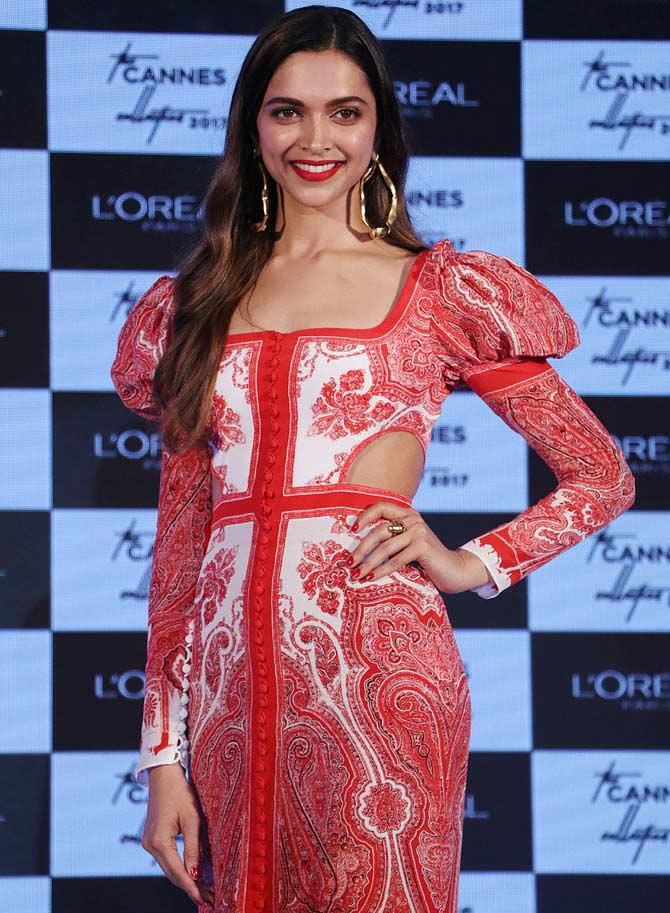 After attending the prestigious fashion fiesta Met Gala in New York, Deepika Padukone is looking forward to the Cannes International Film Festival, which starts on May 17. As a brand ambassador for cosmetic brand L'Oreal Paris, she will join Aishwarya Rai Bachchan and Sonam Kapoor on the red carpet.
"I am looking forward to the entire experience of being there!" Deepika exclaims. "It is every girl's dream. I am looking forward to walking the red carpet yet again. And watching some exciting films."
"Yes, there is a lot of focus the clothes, hair and make-up but besides that, the most important thing is that to have fun on the red carpet," she adds.
Watch Deepika's gorgeous turn at the event:
Dips was compared to Priyanka Chopra at the Met Gala, especially their outfits. But she shrugs it off, saying, "I have looked at everything as opportunities. For Priyanka or me, it is not about what we wear but the opportunity of being at the event. Some may like it, some may not. (What matters is the) People you meet, the experiences you have and the memories you make. I will allow comments to affect me only when my mom or my girlfriends give me flak."
She adds, "(The outfits are) A collective decision. We work as a team to create a look. Sometimes you may like my look, sometimes you may not. I am not dressing up for you, my love. I am dressing up for myself!"
"All of us have a signature style, something you are comfortable in. I have that too. I like to put my hair up and I like red lips. I am fortunate enough to work with industry experts, who help me find a balance between my comfort and the current trends."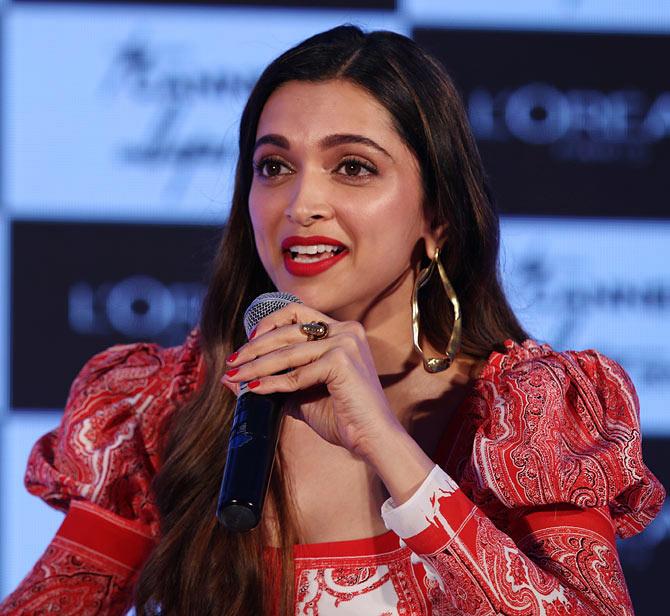 Deepika has often been mistaken for Priyanka by the foreign media and she says she gets offended by that.
"Not just me, but each one of you should be offended because it's not just ignorance but also racism. Two people of similar colour are not the same people. So, you, as fellow Indians, should be calling them out and educating them," she says.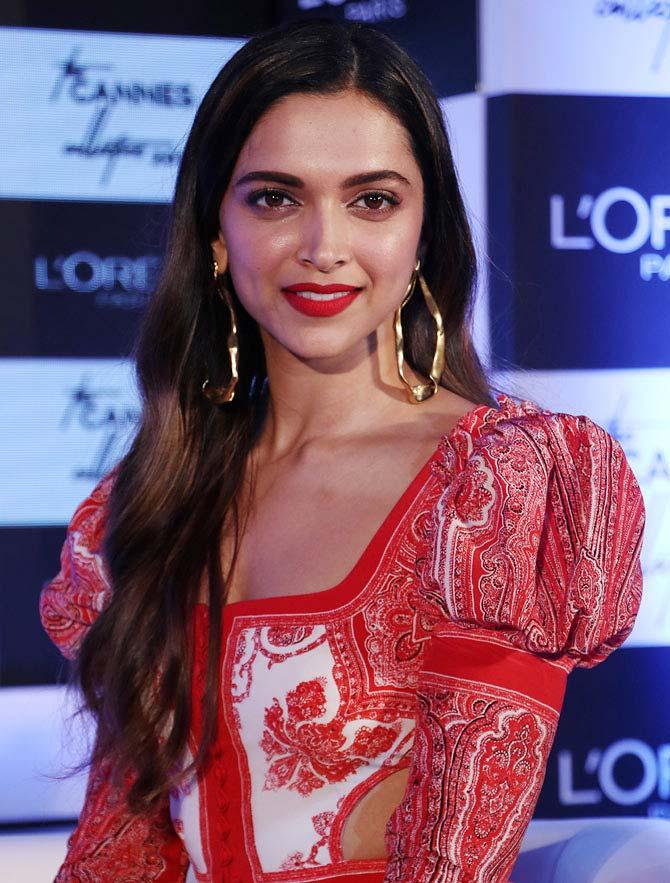 Are there any more Hollywood films in the pipeline after xXx: Return Of Xander Cage? "You should expect me to be in movies in general. I don't like the distinction between certain types of films. The reach and visibility are much more for a Hollywood movie."
Deepika will be seen next in Sanjay Leela Bhansali's Padmavati, opposite Shahid Kapoor and Ranveer Singh. It will release on November 17.
Photographs: Hitesh Harisinghani. Video: Afsar Dayatar