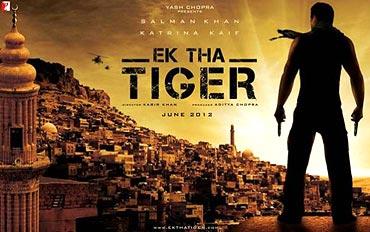 The frenzy surrounding Salman's upcoming film Bodyguard has hardly settled and the first look of his next project Ek Tha Tiger is already out.

The film marks the coming together of Salman and his ex-flame Katrina Kaif and is scheduled to open in theatres in 2012.

The

poster has Salman standing with the sun rising in the background and two guns in his hands. Dabangg rehash? We'll know soon.

In the meanwhile, what do YOU, dear readers, think of this poster?