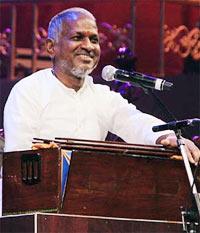 Well-known musician Ilayaraja has been admitted to a private hospital in Chennai today, December 23, after he complained of chest pain,
sources close to the composer said.
Raja (70), fondly addressed as 'maestro,' complained of uneasiness this morning, sources said, adding, he was said to be stable.
He is expected to be discharged soon from the hospital, they added.
In the picture: Ilayaraja