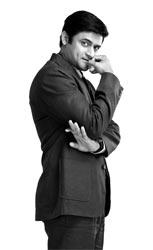 Television actor Manav Gohil, who was missing from the small screen for a long time, returned to television with The Buddy Project on Channel V.

"I play an investment banker, who is compelled to become a teacher due to unavoidable circumstances. I then mentor the young students," said the actor, who became popular due to shows like Kahaani Ghar Ghar Kii, Kasautii Zindagii Kay, Sarkaar, Remix and Kkusum.

The story unfolds as Jaitley endeavours to help the students learn more about themselves and be comfortable in their own skin. In the process, the students discover themselves.

Is the show on the lines of Shah Rukh Khan-starrer Chak De! India, where he coached the women's hockey team to play and win. "Partly yes, if you see the mentoring part but not completely," he replies.

So what made him take up this show? "It is vibrant, sharp and fast paced in its narration. It has a great mix of young actors, and an engaging storyline," he says.
Manav claims he did not take up a show earlier because he was waiting for a good project. "The TV offers I got did not excite me. So I reduced my TV presence because what I wanted to check out other avenues like theatre. I did some plays with lla Arun and many others."
He has also started a company, which teaches theatre to the corporate world. "We have NSD trained teachers to train the corporate world. Theatre skills will help them deal better with clients and is a good way to unwind."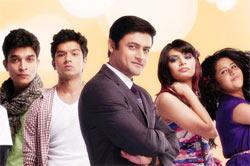 Manav will be seen next in the upcoming Gujarati film Saptapadi, where he plays the lead alongside veteran actor Swaroop Sampat.
"I play a character that's much older than me. I had to work a lot on my body language. I have two-three uncles so I kept them in mind while playing the role," he said.
"Swaroopji's is a talented actress and one of the easiest co-actors to work with. I grew up watching her body of work. So initially, it was hard to digest that I would be playing her husband," he said.
On the personal front, Mana is still excited about the birth of his daughter a couple of months ago.
"It feels so empowering! I am very fond of kids and having Zahra brings out the inherent impulses and emotions of a person. I absolutely love this new responsibility," he beams.