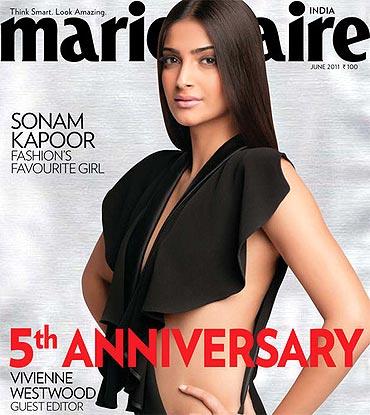 Now all of us know that Sonam Kapoor is a fashionista and can tell her Diors from her Jimmy Choos. But the actress has never really seemed keen to highlight the sexy side of her. 
Looks like she's changed her mind.
She reveals a whole new side of her fashion-forward self on Marie Claire's June 2011 India edition cover.
The statuesque actress is seen posing in a barely there piece of clothing, concealing her modesty, and little else.
While it's all tastefully done and Sonam looks sexy, we wonder what triggered this move.
What do you think of Sonam's bold cover?