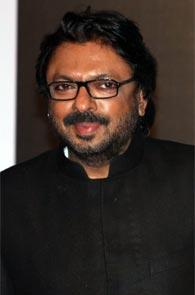 Filmmaker Sanjay Leela Bhansali turns 51 on February 24, but he prefers to keep his birthday quiet.

"Last year my sister (Bela Saigal) arranged a big 50th birthday party," Bhansali says. "This year, I am in a quiet space. I just want to think and write. I never believed in birthday parties. During our childhood, my sister and I had no birthday parties. We would take a packet of sweets to school and distribute it to our class-mates. That was it. We were not allowed to go to parties either."

SLB feels more creatively fulfilled now than he ever did.

"I am at that stage of my life when all my hard work, knowledge and experience have come to fruition. I feel more fulfilled and complete today than I did when I was 40,"
he adds.
Post the grand success of
Goliyon Ki Raasleela Ram Leela,
SLB feels rejuvenated.
"I'm more adventurous and fearless as an artiste now. I am working with various kinds of talent. I want to do more of the things that I can do if I have a team around me. Today, I am working harder than I did five years ago. I put in nearly 20 hours every day, and I am enjoying it."
At the moment, SLB is producing a masala movie called
Gabbar,
starring Akshay Kumar and Shruti Haasan.
"I've grown up in Bhuleshwar (
in south Mumbai
). I would pass through the red-light area every day and look at those theatres with those eccentric names. I've grown up with the rowdies and the Gabbars all around me. I loved those movies of the early 1970s. It's a wonderful thing to go back to these titles.
"All the pain, suffering, love, passion and conflict have made me what I am," he adds. "I make passionate love stories because I don't have a love in my life. My art completes my life."