'I hope the book is liked,' Asha Parekh says of her autobiography, The Hit Girl.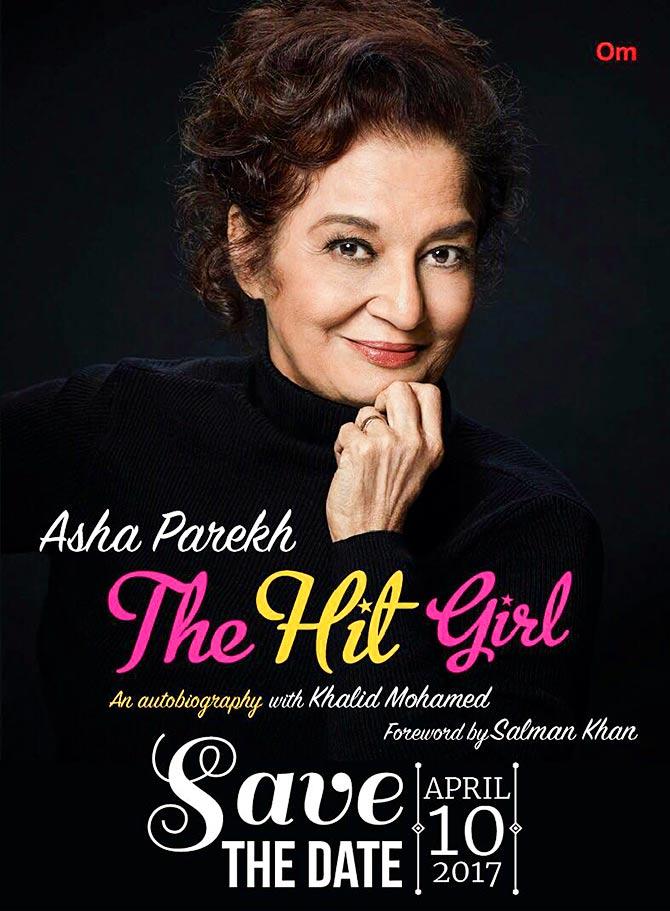 Salman Khan seems to have discovered his literary bent in veteran actress Asha Parekh's autobiography The Hit Girl, which he will release on April 10.
Interestingly, Asha Parekh, known as the 'hit girl' of the 1960s for her nearly-unbroken string of successful films, shares a special history with Salman's family.
Salman's father Salim Khan's wife Helen is a part of her girl gang of Waheeda Rehman and Shammi. They are often at film previews organised by Salim Khan.
The girl gang included Sadhana and Nanda, when they were alive.
"Now Sadhana and Nanda are gone, it's just Helen, Waheeda, Shammi aunty and me," sighs Asha Parekh.
"This is something I wanted to do but hadn't gotten down to doing for a very long time. My good friend journalist Khalid Mohamed, whom I've known for years, helped me to do it. I hope the book is liked," says Ashaji.