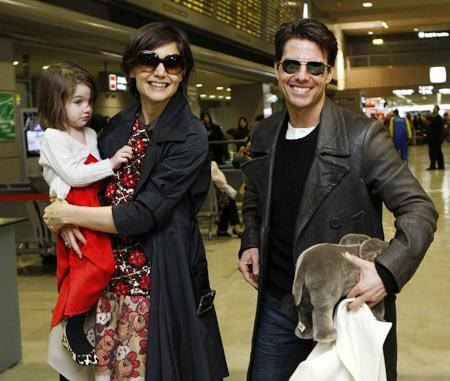 Tom Cruise and Katie Holmes have reached a speedy settlement in their divorce case with the actress winning the primary physical custody of their six-year-old daughter Suri.
 
Lawyers from both sides were engaged in marathon negotiations over the weekend to work out a private pact between the couple, two weeks after Holmes dropped the divorce bomb on the 'Mission Impossible' star, the New York Daily News
reported.
 
"The case has been settled and the agreement has been signed. We are thrilled for Katie and her family and are excited to watch as she embarks on the next chapter of her life," Holmes' lawyer, Jonathan Wolfe said in a statement.
 
"We thank Tom's counsel for their professionalism and diligence that helped bring about this speedy resolution," he added.
 
Cruise's longtime lawyer Bert Fields said, "The Tom Cruise-Katie Holmes case has been settled with a signed agreement. Tom is really pleased we got there, and so am I."
 
Holmes, 33, is getting primary physical custody, while Cruise, 50, will receive significant custodial time.
 
The deal includes restrictions on Suri's exposure to Scientology that ease as she gets older.
 
The former couple, who looked set for a bitter custody and divorce battle earlier, finally decided to have peaceful
negotiations related to Suri.
 
They also released a joint statement hinting they would share parenting responsibilities. "We are committed to working together as parents to accomplish what is in our daughter Suri's best interests," the statement from their respective representatives said.
 
"We want to keep matters affecting our family private and express our respect for each other's commitment to each of our
respective beliefs and support each other's roles as parents," it said.
Photograph: Reuters/Toru Hanai