We asked readers to send in their pictures with Shah Rukh Khan, and we got quite a response.
Reader Sahana Chakravarty met Shah Rukh Khan during his SLAM tour in New Jersey in 2014.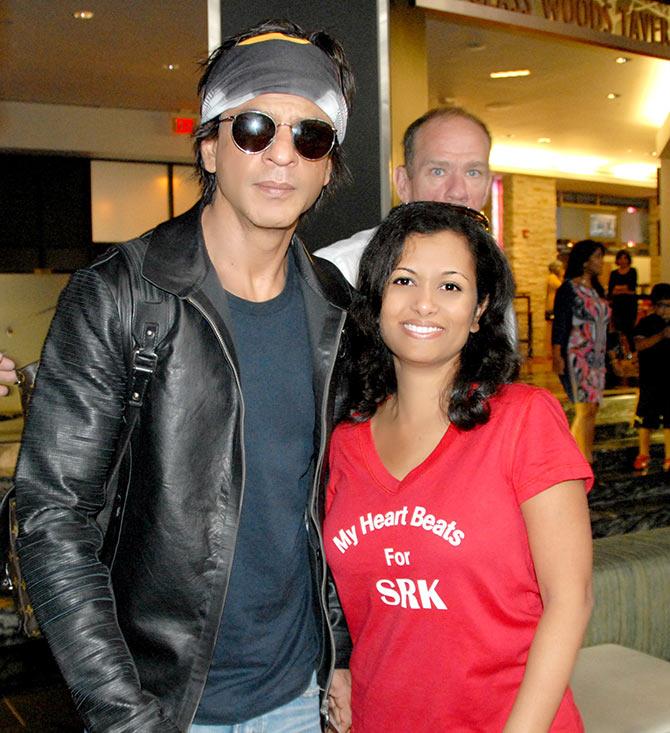 Sahana writes: 'It was a dream come true for me. He is the most adorable and down-to-earth person you will ever meet. Love him to the core.'
Please mail us your photographs with SRK at moviesdesk@rediff.co.in and tell us what it was like meeting the Bollywood Badshah.
Or please post the photograph on ZaraBol.
We will feature the best pix on Rediff Movies.