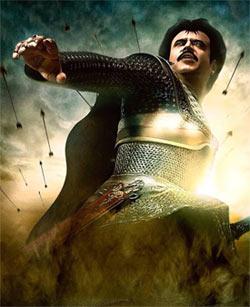 Superstar Rajinikanth's Kochadaiiyaan has been postponed yet again.

The film was scheduled for an April 11 release, alongside Amitabh Bachchan's Bhootnaath Returns. But now, it seems Bachchan will have the marquee all to himself that day.

The new release date, according to sources, is May 1.

Says a source close to the project, "Despite our best efforts, we are not ready. We need two more weeks. We will not speed up the post-production just because we have been missing the other deadlines."

This is the fifth time that the film's release has been postponed.

The official reason for this postponement is the Lok Sabha elections in April.

When contacted, the film's co-producer Dr Manohar said, "We are looking at a new date. The censoring of Kochadaiiyaan in all the various languages is not yet done."