The Kapoors had a big celebrations for Babita's 70th birthday on April 20.
A birthday bash was organised and most of the family turned up.
Babita's elder daughter Karisma made sure to share some pictures on Instagram.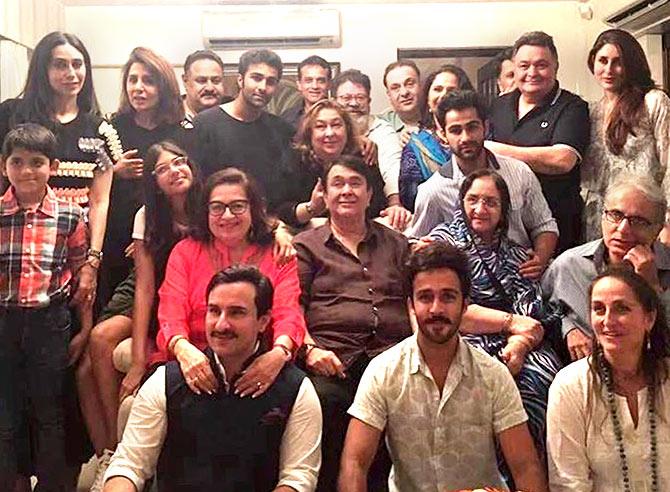 Meet the Kapoors (Standing, left to right): Karisma, her son Kiaan Raj, Neetu, Reema Jain's husband Manoj Jain with his son Aadar, Kunal, Rajiv, Kanchan, Ketan Desai, Rishi and Kareena.
(Sitting, left to right) Karisma's daughter Samiera, Babita, Reema Jain, Randhir, Armaan Jain and Neila Devi.
(Front row, sitting) Saif Ali Khan, Kunal's son Zahaan Kapoor and Shashi's daughter Sanjana Kapoor.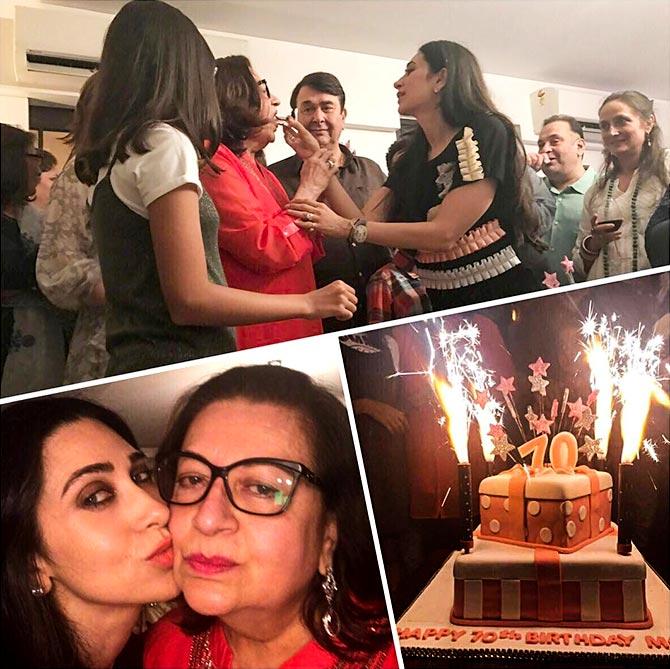 Cake cutting time!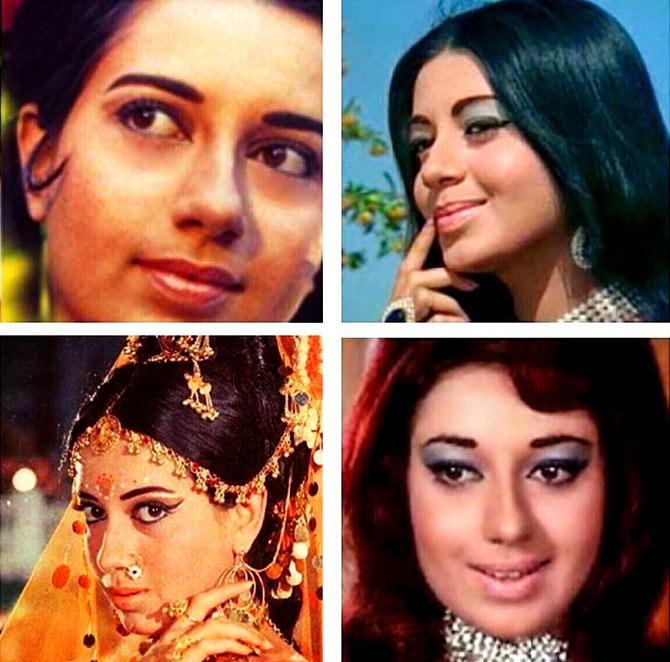 Karisma also shared some throwback pictures of her mother and captioned the collage, '#gorgeousmom#nostalgia #happy70thbirthday.'
Photographs: Karisma Kapoor/Instagram