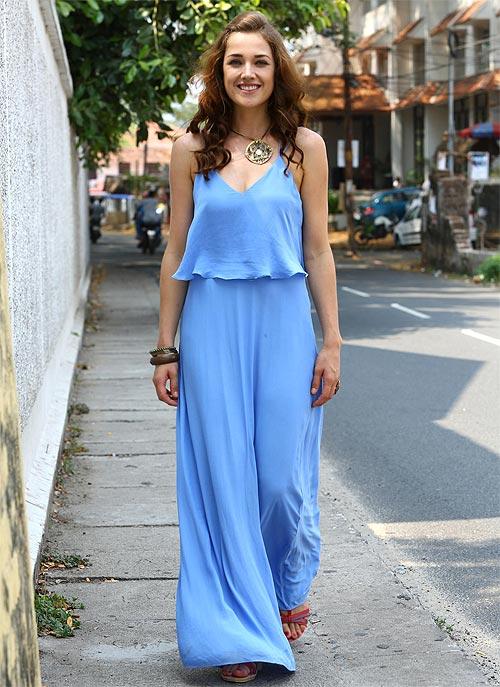 Dutch theatre artiste Caroline Bech can hardly believe the turn her career has taken.
She is on her maiden visit to India as the heroine of Manglish, a film in which she is cast opposite Malayalam superstar Mammootty.
"I studied theatre in England and acted in a few films as well. But our industry is really small compared to what I have seen here.
"I am totally excited about being here. The whole unit has been wonderful," smiles Caroline who was shooting at Fort Kochi.
Manglish is directed by Red Wine director Salam Bappu.
Mammootty plays an influential fish trader based in Fort Kochi. Caroline is Michelle, a British lady.
The story is about the confusions that follow during her interactions with Mammootty's character, who only knows Malayalam.