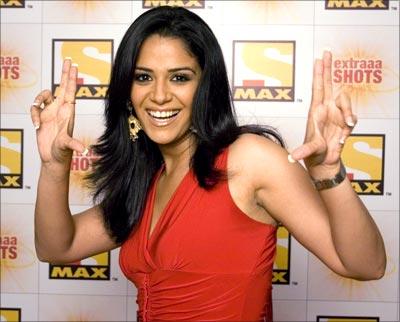 Mona Singh, who had captured the imagination of the tele viewers with her much talked about role of Jassi in Jassi Jaise Koi Nahi will make her Bollywood debut next year.

Talking to newspersons in Jaipur, Mona said ''I will make my Bollywood debut next year. I have signed up for a film which will be released next year.''
She however did not reveal much detail about the project and also who will be hero opposite her.
''I cannot say anything more than that. Many surprises are in store for you next year.'' She added.

Mona said, she participated in the reality show Jhalak Diklaja followed by the much acclaimed serial as a 'conscious decision' to bring out her real image as she did wanted to be draped in the Jassi character.
She said ''though the serial has made me what I am today but I don't want to be in an image trap. The Show Jhalak Diklaja helped me to showcase my real self as against the charactor of Jassi. An actor has to be versatile and some times a particular image may harm my growth.''
Asked about her new roles she said ''I have not signed any new serials but will be seen in a new reality show in the pipeline in the name Naya Roop Naya Zindagi to be aired shortly. When asked about the serials she said serials no longer enthuse her.
Text: UNI