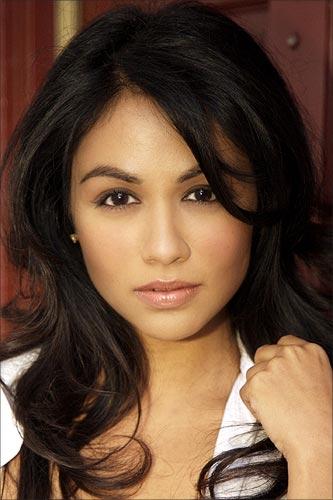 India-born, Canada-raised actor Karen David will be the guest of honour at the 19th Miss India-Canada Event to be held August 22 in Toronto.
David was last seen in the action movie Scorpion King 2: Rise of Warrior.
She won a scholarship at 17 to the Berkley College of Music in Boston to study jazz and gospel, where she discovered her flair for songwriting. She later moved to the Guildford School of Acting in England and appeared in the original cast of the musical Mama Mia! Oscar-winning composer A R Rahman, under the persuasion of film director Shekhar Kapur, saw David's show and asked her to assist him and lyricist Don Black in the development of the material for Bombay Dreams.
Her reward, says pageant organizer Sanjay Agnihotri, "was to be invited to perform some of the songs on stage on an acclaimed, sold-out US and Canada tour." Rahman then invited David to his studios in Chennai to write and record with him.
Meanwhile, David's acting career has been blossoming. She had a small role in Batman Begins and featured alongside Aishwarya Rai Bachchan in Provoked.