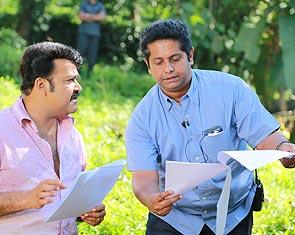 Kamal Haasan to team up with Jeethu Joseph for Drishyam's Tamil version

The recent Malayalam blockbuster Drishyam will be made in Tamil with Kamal Haasan in the lead. The film will be directed by Jeethu Joseph, who scripted and directed the Malayalam original.

Drishyam
is a thriller that narrates the plight of a family that stands together as they face an unprecedented crisis.
It is highest grossing Malayalam film ever. The film starred Mohanlal in the lead. Critics and the theatre-going public gave it the thumbs-up.
The Tamil version will be produced under the banner of Wide Angle Creations. The shooting is expected to start in June this year.
There is talk about a Bollywood version as well.