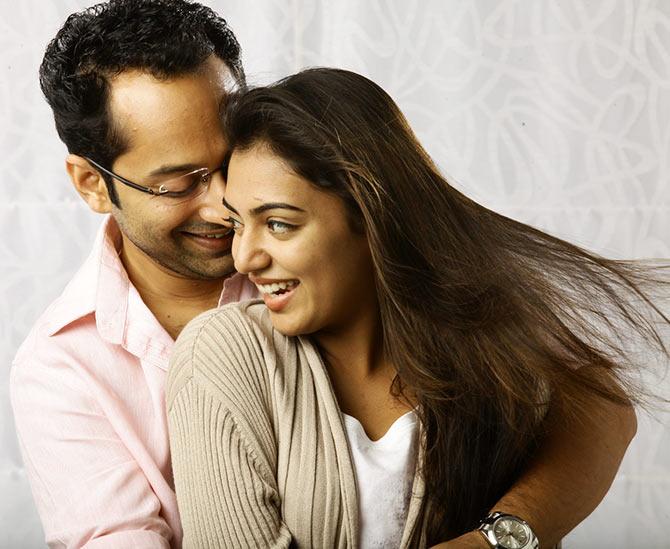 The Malayalam film Bangalore Days is having a record-breaking run at the box office all over India.
Its director Anjali Menon, who showed promise in her first directorial venture Manjadikuru, is one of the few female directors to make it big in mainstream cinema in India.
Here, she tells Paresh C Palicha why there aren't more women directors, and how she directed different generations of actors.
Congratulations on the stupendous success of Bangalore Days! How does it feel to be complimented as the rare female to break into the male bastion of commercial cinema? Does it make you feel special or annoyed?
Thank you.
Personally, I don't like labels. The success of the film is wonderful but I believe it was only a matter of time before such a thing happened.
More importantly, we need to reflect on why it has taken so long and what can be done to make equal opportunities available to all.
Why don't we see more women making it as writers or directors in films?
Women tend to have several roles to play in life -- that of a professional, a daughter, a mother, a wife... As a filmmaker, one needs complete devoted time to one's project.
This is near impossible when you have other roles as well. Therefore it calls for a supportive family environment that gives women the mental, emotional and social space to function well professionally.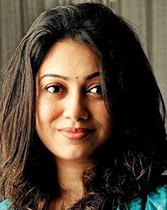 You have seen a generational shift in the Malayalam film industry. In your first film Manjadikuru, you had veterans Jagathi Sreekumar, the late Thilakan and Sukumari. In Bangalore Days, there is the young brigade of Fahadh Faasil, Nivin Pauly, Dulquer Salmaan and Nazriya Nazim. What difference did you feel working with these two sets of people?
I have to address the similarity between them first. And that is the thirst to do well.
In my experience, the older generation was quick to understand the director's requirements and work accordingly.
The newer actors tend to arrive at that understanding in a few days from the first shot.
However, it's much easier to improvise with the younger generation and literally jump off the script!
Anwar Rasheed directed Ustad Hotel, scripted by you,and co-produced Bangalore Days. Why did he want to be the producer for this film?
During Ustad Hotel days, he had mentioned that he intended to produce a film one day and that I should direct one for his banner.
When he heard the story idea of Bangalore Days, his first words were "You must direct this, Anjali. Then I'll produce it."
As simple as that.
You were pregnant when you wrote Ustad Hotel and you are a working mother now. Did motherhood change your working style?
It has changed my life and me and therefore the filmmaker in me too.
I am far more patient than I have ever been. I am learning to be gracious when an adult behaves like a spoilt brat.
I give people second chances -- maybe too many! As a writer, I tend not to have as much time as earlier so I am trying to be faster and to multitask better.
There are big pluses too... after a stressed out day, a few minutes with my son are enough to make me smile and be ready to start again.
Any new projects in the pipeline?
I am working on a book of English short stories which I hope to complete this year.
Above: A still from Bangalore Days. Below: Anjali Menon