There's a story behind every picture.
Some of the stories are so lovely, they deserve their own space in the sun.
In this series, InstaStories, we let pictures on social media tell their beautiful back stories.
In the latest, we ask: What is Sunjay Dutt doing in this photograph?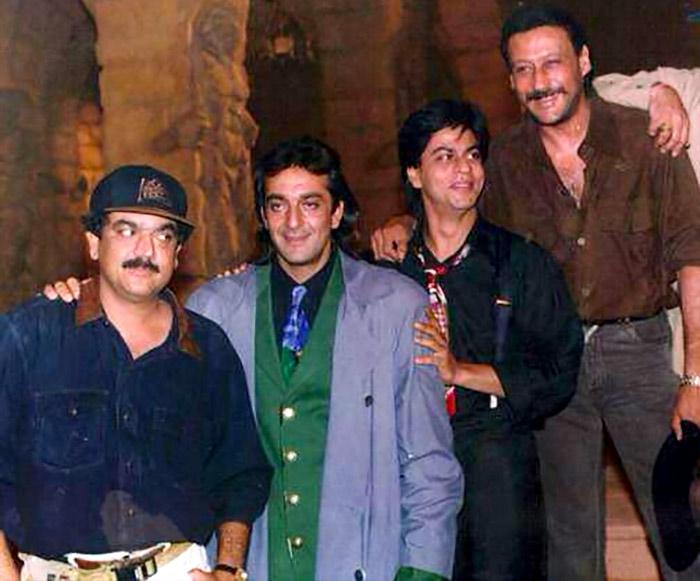 Director Mukul Anand, who made such interesting films as Agneepath, Hum and Khuda Gawah, is seen here with the original cast of his film Trimurti.
What is Sanjay Dutt doing here, when he was not part of the film, you wonder?
Dutt was part of the original cast but he had to be dropped after he was jailed in the 1993 bomb blasts case. Sunny Deol was then offered the role but he declined and finally Anil Kapoor stepped in.
Apparently Sanjay Dutt had shot for almost the entire film and was just needed to complete the climax scenes but producer Subhash Ghai went along with Anil Kapoor.
The film was supposed to release in December 1994, but finally it released during Christmas the next year.
Photograph: Kind courtesy, Film History Pics/Twitter