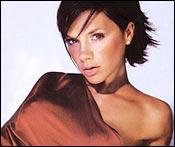 The new British law legalising gay marriages has prompted British singer-songwriter Sir Elton John to set the date of his nuptials with long-time partner Canadian film producer Dave Furnish. They will wed on December 21.
The couple, who have been together for 11 years, are reportedly planning to marry at Windsor's MacDonald Castle Hotel. Sir Elton John has revealed that he would like ex-Spice Girl Victoria Beckham to be his 'best man' and that his choice for maid of honour would be 1970s singer Lulu.
'I think I would like Lulu as my maid of  honour and Victoria Beckham as my best man!' femalefirst.co.uk quoted the singer  as saying.
For Sir Elton John, who has delivered hits such as Candle in the wind and Rocket Man, a long time advocate for legalising gay marriages in the UK, a Christmas wedding seems the perfect way to celebrate the new law.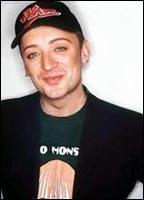 Now, hire a celeb to dump your beau!

 

Are you are in a relationship from which you want out and are dreading telling your partner it's over? Or are you trying to break off a relationship and your partner just won't get the message? Well, don't worry, because now you can get a celebrity to do your dirty work for you and get the message across, all for the price of £4.50.

 

These messages that are being used to tell people in a brutal but firm manner that the relationship is over, are available on  the website celebritymessages.com, and have been recorded by celebrities such as singer Boy George and former Spice Girl Mel B.

 

In his message, George tells the receiver that her boyfriend wants to break up with her and that she should watch the Glenn Close-Michael Douglas starrer Fatal Attraction and seek revenge.

 

'Your boyfriend wants to end your relationship. I suggest watching Fatal Attraction and seeking revenge. Revenge is a dish

best served cold,' the recording by George said. 

 

Scary Spice Mel B tells the receiver that though the relationship has seen good times, it is over.

 

'Good news is that you had a lot of fun, bad news is... it's over! You've been chucked! You are single. Depressing? Yeah.

Scary?

Yeah!' her recording says.

 

There are some even more brutal messages, such as the one by television presenter Vernon Kay.

 

'You're on the road to nowhere, you're a loser, you're a minger. Au revoir!' it goes.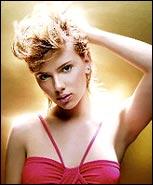 Scarlett Johansson turns gladiatrix!
Screen siren Scarlett Johansson will star in Amazon, a big-budget blockbuster set in 200 BC.
The actress will reportedly play a gladiatrix, who fights to avenge the army that destroyed her homeland. What is particularly interesting is that the project was her idea, reports contactmusic.com
Amazon  was conceived by Johansson while working on the sci-fi flop, The Island. She passed it on to the film's screenwriters Alax Kurtzman and Bob Orci, who will produce Amazon. The script is currently being written by Dirk Blackman and Howard McCain, although news as to who will direct is not out yet.
However, prior to the movie's production, the Lost In Translation star will be seen in Brian De Palma's The Black Dahlia, and Woody Allen's films Match Point and Scoop.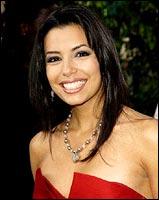 Bikini wax does it for Longoria!
Eva Longoria, the Latino beauty who plays the sexy Gabrielle Solis in the hit television series Desperate Housewives, has said that getting a Brazilian bikini wax has improved her off-screen sex life.
Longoria, currently dating basketball hunk Tony Parker, says her advice to all women would be that they should try out the extreme wax at least once in their lives and swears that they'll keep coming back for more. 
She added that even though it hurts like hell the first time, it makes things a lot more interesting in the bedroom.
'Believe me, the first time I did it, the technician did half, and I was like "Stop!" But yeah, I love it. I swear by it. It makes sex better. Every woman should try a Brazilian wax once. And then the sex they have afterward will make them keep coming
back,' she was quoted as saying in Cosmopolitan magazine.