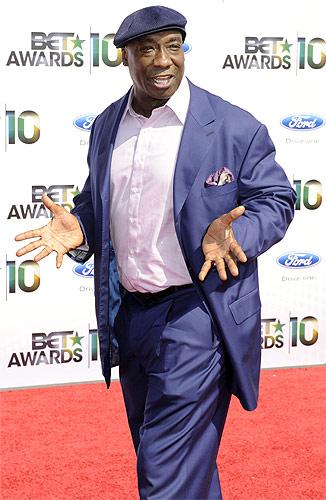 Oscar-nominated actor Michael Clarke Duncan, best known for his character roles in movies like The Green Mile, Planet of the Apes and Kung Fu Panda, has died. He was 54.
 
Duncan was hospitalized on July 13 for a myocardial infarction, from which he never fully recovered, the Hollywood Reporter said.
 
The actor's longtime manager, Dan Spilo confirmed the death, calling it "a tragic loss for anyone who knew this wonderful man, for the business as a whole and for the planet.
 
"He was the only actor I ever knew that more often than not when fans came up to him, of any age or race or gender, they wouldn't ask for an autograph, they'd want a hug. He had a heart as big as the world."
 
Duncan's fiance, Omarosa Manigault, was with him in the hospital shortly before his death.
 
"Manigault is grateful for all of your prayers and asks for privacy at this time. Celebrations of his life, both private and public, will be announced at a later date," the actor's representative said in a statement.
 
Duncan most recently co-starred with Geoff Stults in The Finder'.
 
Paying tribute to Duncan, Green Mile director Frank Darabont said the actor was "one of the finest people I've ever had the privilege to work with or know. Michael was the gentlest of souls -- an exemplar of decency, integrity and kindness. The sadness I feel is inexpressible."
 
Actress Olivia Munn said, "Michael Clarke Duncan always had a smile on his face & a big bear hug ready for you. My
thoughts & prayers are with his family&friends. RIP."
Photograph: Reuters/Gus Ruelas