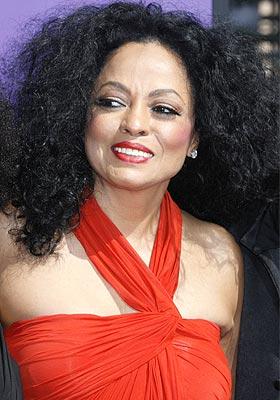 Evidence of Michael Jackson's close friendship with singer Diana Ross was clear after his 2002 will listed her as a guardian of his children in the event of his mother being unable to take care of them.
The 65-year-old singer is to act as guardian if Katherine Jackson, named as the primary guardian, dies or "is unwilling or unable" to act as guardian, reports People magazine on Wednesday.
There is no mention of Michael Jackson's father Joe in the Michael's will, it has also been reported.
The document drafted by the King of Pop in 2002 divides Jackson's estate between his mother Katherine, his three children and one or more charities, reports the Telegraph.
It is said to have been written by John Branca, a prominent entertainment lawyer who was Jackson's attorney from 1980 to 2006. Jackson had re-hired Branca shortly before his death.
Sources say the lawyer for the singer, who died last week at the age of 50, could submit the will to Los Angeles Superior Court later this week.
Jackson's parents said this week in a court document that they believe their son died without a valid will.
However, they said: 'It is possible that the court will have to review many wills and evaluate the competing claims of the presenters. Someone with legal authority needs to be in place now to properly protect the estate's interests.'
A lawyer for his parents said they had not seen the 2002 will.
'We will review any will when we see it,' L Londell McMillan said.
Legal experts said any executor of Jackson's estate appointed by him has 30 days to come forward to petition a court.
Photograph: Fred Prouser/Reuters