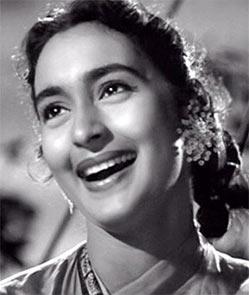 Minutes before the inauguration of the Bimal Roy exhibition Life and Times of Bimal Roy on July 7 at the prestigious Chatrapati Shivaji Maharaj Vastu Sangrahalaya, in south Mumbai, a deluge hit the city.

But it failed to dampen the crowds attending to this unique display of memorabilia on public view for the first time in history.

In his warm welcome, the Museum DG, Sabyasachi Mukherjee, paid an eloquent tribute to Bimal Roy. He reminded us that the social values portrayed in Roy's timeless classics -- Do Beegha Zameen, Sujata and Bandini -- were relevant to our society even today.
These sentiments were repeated by the great star, Dilip Kumar in his interview for the documentary Silent Thunder, shown at the opening.

Dilip Kumar drew our attention to the fact that Bimal Roy's outstanding vision and camerawork transformed a slice of Bombay to resemble Bengal.

"I miss him," said the great star, "there is not another director with his all round proficiency. We had no film institutes to teach us acting. I learnt it from working with directors like him. I put Bimal Roy head and shoulders above his contemporaries."

Later, Hansal Mehta repeated these very words.

"Whatever I learnt about film making is from watching these black and white classics of the golden era," he said.

He also said, for him inaugurating the Bimal Roy exhibition was a greater thrill than winning National Awards.
It was appropriate that Hansal Mehta inaugurated the Bimal Roy exhibition.

His last film -- Citylights -- has been compared with Roy's celebrated 1954 classic Do Bigha Zameen.
Mehta's journey began with popular cookery show, Khana Khazana, hosted by Sanjeev Kapoor.

Applauding the museum for holding this unique exhibition, Bimal Roy's overwhelmed daughter Rinki Roy Bhattacharya said, "For me, July 7, 2014, will remain a memorable date. I always sensed my father deserved this unique distinction. However, had it not been for Mr Mukherjee's vision to recognise that cinema had its unique place in the rich cultural heritage of a society, this event was impossible."

She added, "Cinematic works such as my father's should be given the status of national treasure.

"These works must be seen more often, especially by younger generations to whom Bimal Roy is just a name. More importantly, cinema MUST have a museum of its own."

Image: Nutan in Bandini