Despite their entertainment quotient, the commoners are being targeted over their boring 'celebrity' counterparts, says Divya Nair.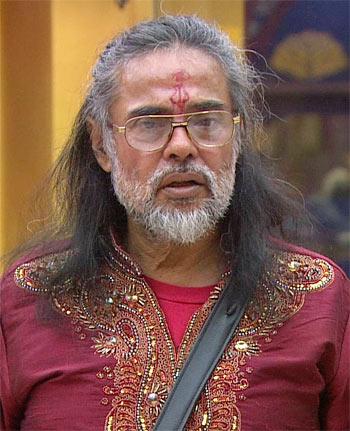 Highlights
Housemates nominate Priyanka Jagga; she breaks down.
7/10 housemates are nominated this week.
Swami Om is back in the house.
What's garam
Mona and Manveer are obviously missing Manu who lost his mother.
In the nomination task, housemates are asked to pick one member among the wildcards who according to them is the least entertaining for viewers.
The housemates strategise and vote against Priyanka.
Either the housemates don't understand the meaning of entertainment or they only chose to hear the word 'nominate'.
Priyanka is upset that despite giving her 100 per cent to the game, people are scheming to get her evicted instead of Jason and Sahil.
She challenges the rest of the house that from now on it will be her against them.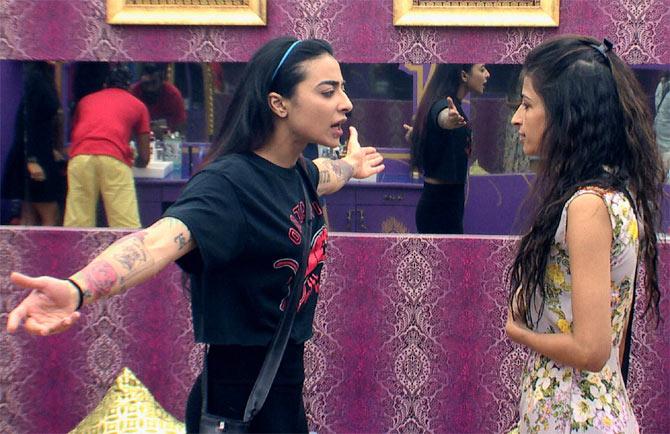 IMAGE: Bani J and Priyanka Jagga get into a heated argument.
Priyanka said she was unhappy that her behen Bani also voted against her.
Meanwhile, Swami Om re-enters the house and some housemates express how happy they are to see him.
Bluffmaster Baba gets into verbal diarrhoea mode and describes how much his fans love him and had vowed to stop watching the show if he got evicted.
Time to mute the television, folks!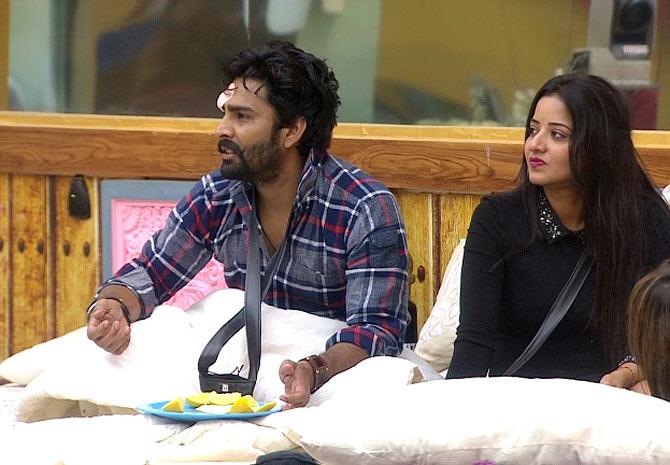 IMAGE: Manveer and Mona don't seem thrilled about Swami Om's comeback
Mona is clearly not happy and Manveer agrees that the producers should have sent in Manu instead of BB.
What's thanda
That the 'celebrity' contestants consistently strategise against the commoners week after week is upsetting.
VIDEO: 'Hi dude,' Swami Om says as he makes a comeback!
Can't there be a format where Bigg Boss suggests that you can't nominate Manu, Manveer, Mona and Priyanka this week?
Would that eliminate oh-so-boring contestants like Rohan, Rahul, Sahil and maybe Gaurav?
Why is it that every week a commoner gets nominated and eventually evicted?
In that case, the show should have been just about celebrities, so at least the nominations would have been fair.