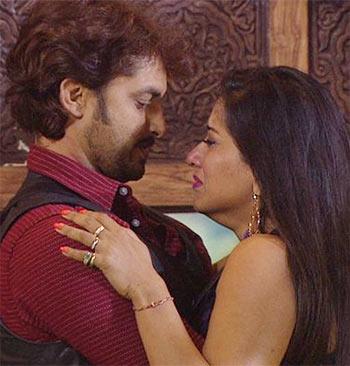 Last night's episode was a reminder that there is nothing in the house that cannot be reversed, observes Divya Nair.
Highlights
Battery task is announced.
Priyanka's kids visit her.
Mona's boyfriend Vikrant shares his advice.
Who's garam
Priyanka
Priyanka who claims to be suffering from poor health, starts the day on a bad note.
The next few minutes, Priyanka and Lopa engage in name calling, hurling abuses at each other. The housemates calm down Lopa and let Priyanka stay alone.
Priyanka, who is on an emotional high-low, melts into a doting mother as soon as she sees her sons in the house.
The entire house, including Lopa, Manu and Rohan (who Priyanka picks on) get together and entertain the kids.
It's such a lovely moment that everyone forgets what happened between Lopa and Priyanka minutes ago.
Lopa
Like I have mentioned before, Lopa tends to invite trouble and that's what happened on Thursday's episode too.
If someone indulges in name calling, like Bigg Boss pointed out, it just shows who they are.
But if you get to do the same in revenge, there is no difference between you and them.
Having said that, it was mature of you, Lopa, to admit your mistake; it was also nice of you to warm up to Priyanka's kids.
Bani
Bani was at her best in last night's episode.
I admired the way she helped Lopa calm down and then had a honest heart-to-heart chat with Priyanka without being bitchy or mean. #Respect!
I wish I could see this version of you more on the show.
Who's thanda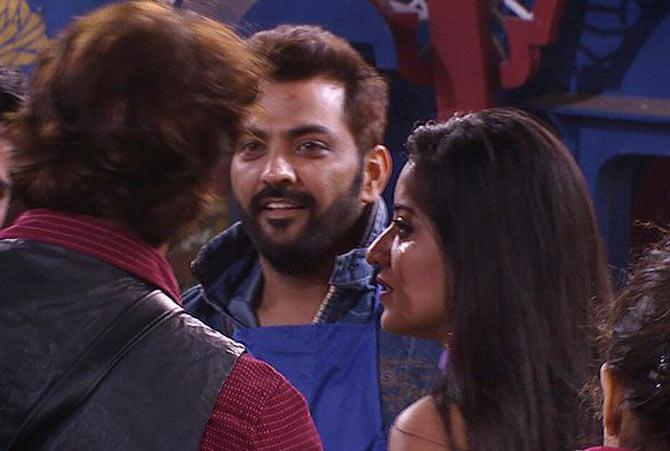 Manu
Manu, you deserved every bit of criticism Vikrant gave you.
Even you admit that your girlfriend misunderstood your relationship with Mona.
So then why single out Vikrant and call him the bad guy?
In his brief analysis about you and Mona, he only said good things about you, but you came inside the house and painted him as the bad guy.
Mona
Babe, you are way too lucky to find a guy who cares for you in real life.
You may call Manu a friend, but the way you talk to him, or Gaurav for that matter reveals that you are simply playing around with people.
Fact is, if you really believe what you are doing is right and fair, you shouldn't be crying at all.
If this game was just about principles and maintaining one's image, no one would survived this far.
You can fool the housemates and Manu, but not us, the viewers.