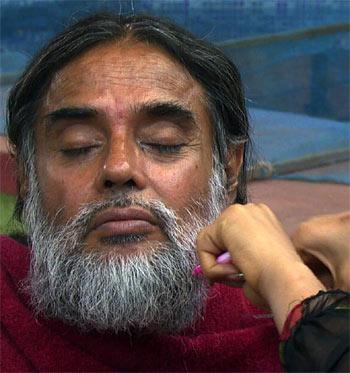 What was garam and thanda on Monday's Bigg Boss episode?
Divya Nair tells us.
Highlights
Swami Om gets a makeover
Priyanka tries to manipulate Manu and Manveer
Wild cards compete in the Dome task
What's garam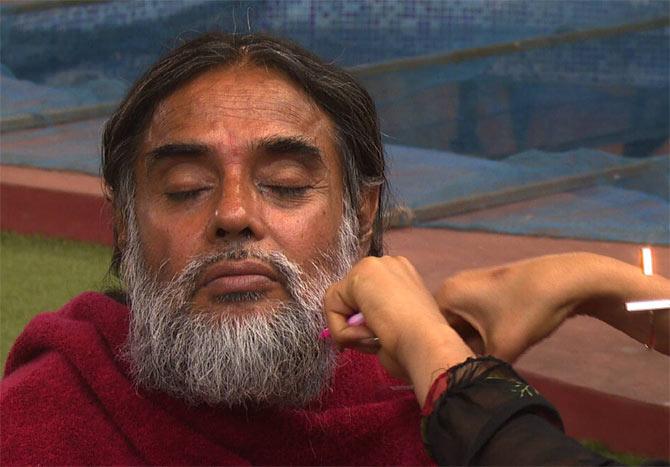 IMAGE: Lopa helps Swami Om trim his beard.
Wildcard Priyanka Jagga didn't lose any time to prove why she's the perfect housemate for Bigg Boss 10.
Within hours of her entry, she tried to manipulate Manu and Manveer against Mona.
Manu and Manveer are obviously too smart for her. Fully aware that she's a strong contender, they cheer for her as much as they do for the other three wildcards.
VIDEO: Watch all the fun you missed last night on Bigg Boss 10.
And, of course, it is refreshing to see Swami Om take bold steps towards a makeover -- Lopa helping him trim his beard and tie his hair in a ponytail.
Now that the mahapurush has given up on shakahari bhojan for a reality show, I hope he takes Manveer's advice and goes for a wardrobe makeover as well.
And boy, did you see the bluffmaster Baba's dance moves?
For someone who's close to 60, has two left feet and eats a lot, the man has a lot of energy!
Jhalak Dikhla Ja producers, sign him up jat pat!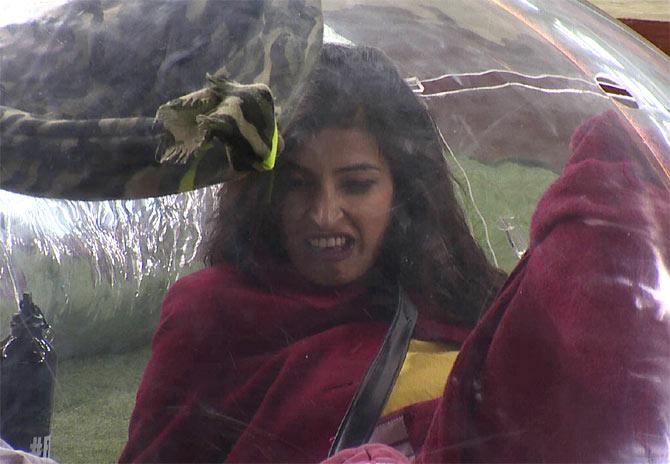 IMAGE: Priyanka Jagga performs the Dome Task, but why the weird face, Priyanka?
In the Dome Task, two surprising twists saw stronger contenders like Rahul and Elena give up easily against Sahil and Nitibha.
Later in the night, between Bani and Priyanka, behen Bani gave up sportingly to Priyanka.
What behenchara! **filmi tears rolling**
Does that mean that of the four wildcards, Jason and Elena will make it to this week's nominations?
What's thanda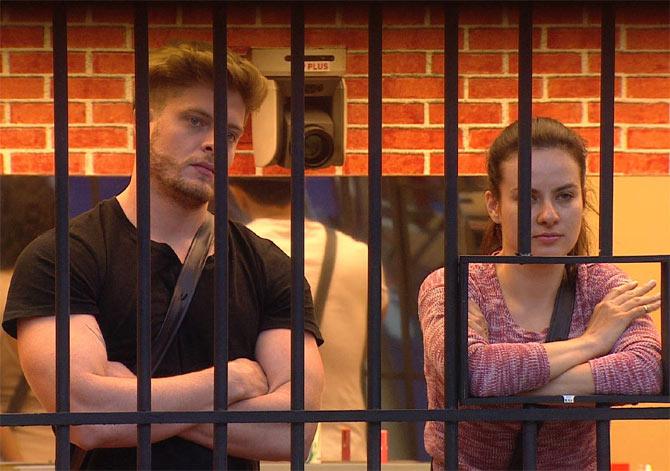 IMAGE: Will Jason and Elena make it to the nominations?
There hasn't been much action from the wildcards so far, except for Priyanka Jagga.
Jason is happy lounging on the couch and the housemates feel less threatened and more humoured by their presence.
Sahil has been chirping all day long, trying to warm up to the housemates. If he wants to entertain, he may have to work a wee bit harder.
And Priyanka, can you stop trying to fool us with your relationship tags -- bhai, pati pitaji and behen -- and focus on the game?