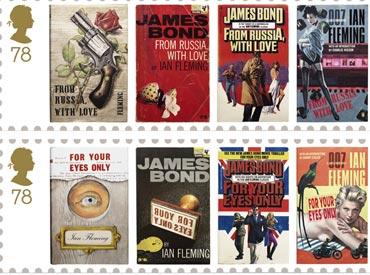 James Bond, Agent 007, the suave star of dozens of novels, short stories and films, is perhaps the most famous fictional detective of all-time.
The quintessentially British spy was first brought to life in the 1950's by quintessentially British author, Ian Fleming, who drew from his military experiences in World War II to create the character. Over a twelve year period, Fleming wrote a dozen Bond novels and many short stories.
When Fleming died in 1964, the task of creating more capers for the martini-sipping hero fell to a string of talented writers, most of them British.
But now, for just the second time ever, an American will continue the chronicles of the British spy.
UK daily The Independent reports American psychological thriller writer Jeffery Deaver has been tapped by Fleming's literary estate to write the next Bond novel. He follows British author Sebastian Faulks, who in 2008 wrote the 1960's-era Devil May Care, to mark Fleming's centenary.
Deaver's novel will reportedly bring Bond into the modern era, but the 'timeless' character will be as handsome, athletic and debonair as ever.
Deaver, decidedly American, seems an odd choice at first, particularly because of his tendency to graphic violence, demented villains and dark narratives. Only Raymond Benson, who wrote five Bond novels in the 1990s, has been similarly recruited from the US.
But Deaver, a talented novelist with 26 books published and more than 20 million copies sold worldwide, is also a master of suspense, and of writing expansive tales set in tight time-frames. He's famous for his series of crime novels featuring quadriplegic detective Lincoln Rhyme.
In 1999, his novel The Bone Collector, about Rhyme's efforts to stop a serial killer, was adapted into a film starring Angelina Jolie and Denzel Washington.
Also, perhaps it's fitting. In 2004, Deaver won the Crime Writers' Association's Ian Fleming Steel Dagger award, and during his acceptance speech he spoke of Fleming's influence on his writing.
Deaver's Bond book, so far titled 'Project X', will reportedly occur over a short period of time, about 48 hours, but will see our hero in three or four exotic locales from around the world.
The book is to be published next May.
Image: Two postage stamps issued by Britain's Royal Mail depicting different editions of James Bond novels are seen in this composite photograph showing handout images of the stamps received in London. Photograph: Royal Mail/Handout/Reuters