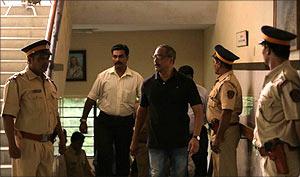 From the sublime to the ridiculous, Ram Gopal Varma's films have been at the extreme ends of the Bollywood spectrum. Ranjeeta Ganesan decodes the original poster boy of "new wave" cinema

His factory was the stuff of which edgy dreams were made. He confronted convention, discerned talent and showed that guns and gravel could make perfectly acceptable substitutes for candyfloss. Aspiring writers, film makers and technicians found a messiah in the producer-director who rolled out movies on a conveyor belt. Still, the last five years have added to Ram Gopal Varma's repertoire a clutter of mostly forgettable cinema.

The filmmaker's latest release, The Attacks of 26/11, has been touted as one of his better works in recent times. In the company of films such as Not A Love Story (2011), Department (2012) and Bhoot Returns (2012), this is not immense praise. It was expected to be a game-changer and screenings were held for top cops and Members of Parliament. A sensitive subject and some unflattering reviews, however, dented the film's performance. It had a poor opening and the international collection has not been something to write home about.

Varma may have delivered a series of flops but that has not damaged his pace. The trailer for Satya 2, which will release soon, came out less than a week after The Attacks of 26/11 hit theatres. Ab Tak Chappan 2 is already in the works and Sarkar 3 will be developed shortly after. But this strategy of producing films every few months has led to them having shorter shelf lives.

There was a time when the only conservative thing about Varma's films was their budget. Satya, made for about Rs 2 crores, inspired a rash of crime, thriller and shootout films. The much-admired gangster movie along with his debut work Shiva and Rangeela are his three cinematic mistakes, Varma once said in a blog, "because they have created a benchmark and all the time I get bashed up for not living up to them."

The small budgets were abandoned to rope in superstar Amitabh Bachchan as the larger-than-life Sarkar and Sanjay Dutt as an inspector in Department. Following that film, Varma's association with Dutt turned sour and resulted in a series of scathing tweets. Sarkar Raj in 2008 was Varma's last memorable hit.

After expertly breaking Bollywood mores, he has lately been given to repeat himself, says Amod Mehra, trade analyst. Mehra offers a simple remedy: stop making gangster films. "Satya 2 is again underworld. He should concentrate on pushing the envelope and doing something different."

The predictable industry that Varma was battling has since opened up to interesting ideas. Unusual films with modest budgets are lauded if executed well. While inspired by real life episodes, Varma's earlier characters and stories were largely works of fiction. With The Attacks of 26/11 and Not a Love Story — based on the Maria Susairaj murder case — he stepped into the genre of docu-dramas. "In India, we do not have a docu-drama audience till date," notes Mehra.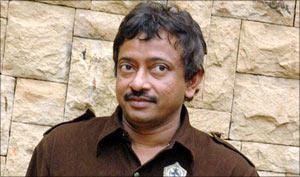 Despite a somewhat inconsistent career, his image as an intelligent director has not been compromised. Big distributors have been wary of his films for the past few years. Yet, for his directorial ventures, Varma manages to find financiers, a feat often attributed to his script-narration skills. Recently, he has been supported by smaller companies like Dreamforce Enterprise or Mammoth Media and Entertainment, a one-film old Hyderabad-based production house, which stepped in to produce Satya 2 after John Abraham pulled out. "If you look into Varma's eyes when he narrates, you can't say 'no'; you just trust him," says a producer from Mammoth Media.

According to Varma, his ability to bounce back after flops comes from never treating anything as a failure. "Others see the effect and I would analyse the cause. The moment you truly understand the cause, your failure will become your strength and the new-found knowledge will lead you to success," he wrote on his blog, later admitting that this did not prevent him from making new mistakes.

Among these new mistakes is a shift in focus from strong themes and crisp words to darker and dramatic images. The experimental rogue camera technique he introduced recently, where digital cameras are placed in various spots to capture the scene from various angles, was trashed by critics. "But all the flak for camera work, the bum and between-the-legs shots, was only because the content was not strong enough," explains film critic Mayank Shekhar.

The crop of talents including Anurag Kashyap, Jaideep Sahni and Abbas Tyrewala, whom he encouraged early on, have embarked on their separate journeys and flourished. Kashyap has stopped watching his films. Critic Shekhar says, "he is no longer surrounded by the best creative minds that exist." Insiders have compared him to Columbus for his fixation with discovering newcomers. Though some protégés like Aftab Shivdasani, Antara Mali and Jiah Khan faded quickly, others like Manoj Bajpai and Sushant Singh have won acclaim. "His process is to get excited enough to cast you," says Makarand Deshpande who played key roles in Satya and Jungle. "Then, he raises you to the level of his excitement. Whether or not you believe you can do it, he makes it happen."

The man, accused by some of having 'no personal life,' is said to spend his spare time watching movies, documentaries and short films. Of his romantic involvements, the director once said, "I have been taken and left many times" His ex-wife Ratna contributed inputs to Vodka with Varma, a Telegu book by lyricist Sirasri on Varma's life. Varma has a daughter, Revathy.

While seen as a serious man in television interviews, he maintained a very candid blog from 2008 to 2009. Now, he uses Twitter to offer explanations, lash out or just be cheeky. Varma is known to talk about the complexities of crime in a manner that would impress experts in the field of law. The film maker is inspired by the thoughts of Ayn Rand, Friedrich Nietzsche and Mad magazine.

"Megalomaniacal" is now a term used freely to describe his style. This was not the case during Satya. Most of the crew including Varma were relatively new and had nothing to lose then. "When you're in a position where there are a lot of expectations, that's when things go wrong," observes Saurabh Shukla who co-wrote Satya with Kashyap. Shukla recalls Varma as a receptive man, whom even assistant directors could approach with suggestions. Deshpande echoes, "He may come across as dominating the conversation but is a terrific receiver."

Varma has the right to do whatever fascinates him as an artist, Shukla says. "Yes, it would be great if he does any other kind of film — what is not known in quotes as a 'Ram Gopal Varma film'; because he will have a newer take on things." Deshpande reckons the maverick may have to start liking 'straightforward'. "Keep it simple, as they say." He adds, "He is his own enemy. He can anytime create wonders if he just becomes friends." Over the years, Varma has accepted both criticism and praise, saying, "I equally love to be hated and loved. What scares me is to bore you all."

RGV'S DUDS
Nishabd (2007), starring Amitabh Bachchan
Ram Gopal Varma Ki Aag (2007), starring Amitabh Bachchan, Ajay Devgn
Rakta Charitra (2010), starring Vivek Oberoi, and Shatrughan Sinha
Not A Love Story (2011), starring Mahie Gill and Deepak Dobriyal
Department (2012), starring Amitabh Bachchan and Sanjay Dutt
Bhoot Returns (2012), starring Manisha Koirala