Tata Global Beverages, which has a joint venture with the US-based Starbucks, on Monday said it will meet its target of opening 50 outlets of the world's largest coffee chain in India by this year, a delay of one year from the original schedule.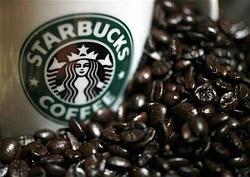 Tata Starbucks, the equal joint venture of the two firms that has earmarked an investment of Rs 400 crore (Rs 4 billion), have so far opened only seven cafes in the country as against its target of opening 50 outlets in the country by 2012.

"It has been delayed because finding location of the real estate has not been easy and we wanted to make sure the model is perfectly stuck (with Starbucks model)," Tata Global Beverages vice chairman R K Krishna Kumar told PTI.

Tata Starbucks had opened its first outlet in India in October 2012 in Mumbai, where it currently has four cafes. This year it had opened two outlets at the IndiraGandhiInternationalAirport and one at Connaught Place in the National Capital.

"Now this year, we will start rolling out many more (Starbucks cafes)," Krishna Kumar said without sharing detail.

When asked specifically if the company will be able to meet the last year's target in this year, he said: "I don't think it will get delayed (further), 2013
will be very explosive growth phase. By end of this year, I am sure they will reach that."
Last month when Starbucks Coffee President (China and Asia Pacific) John Culver visited India, he remained non-committal on by when it would be able reach the milestone but said the country will become one of its top five global markets in the long-term.
During a joint press conference in January last year, Krishna Kumar alongwith Culver had announced plans to open 50 cafes in the country in 2012, entailing an investment of Rs 400 crore.